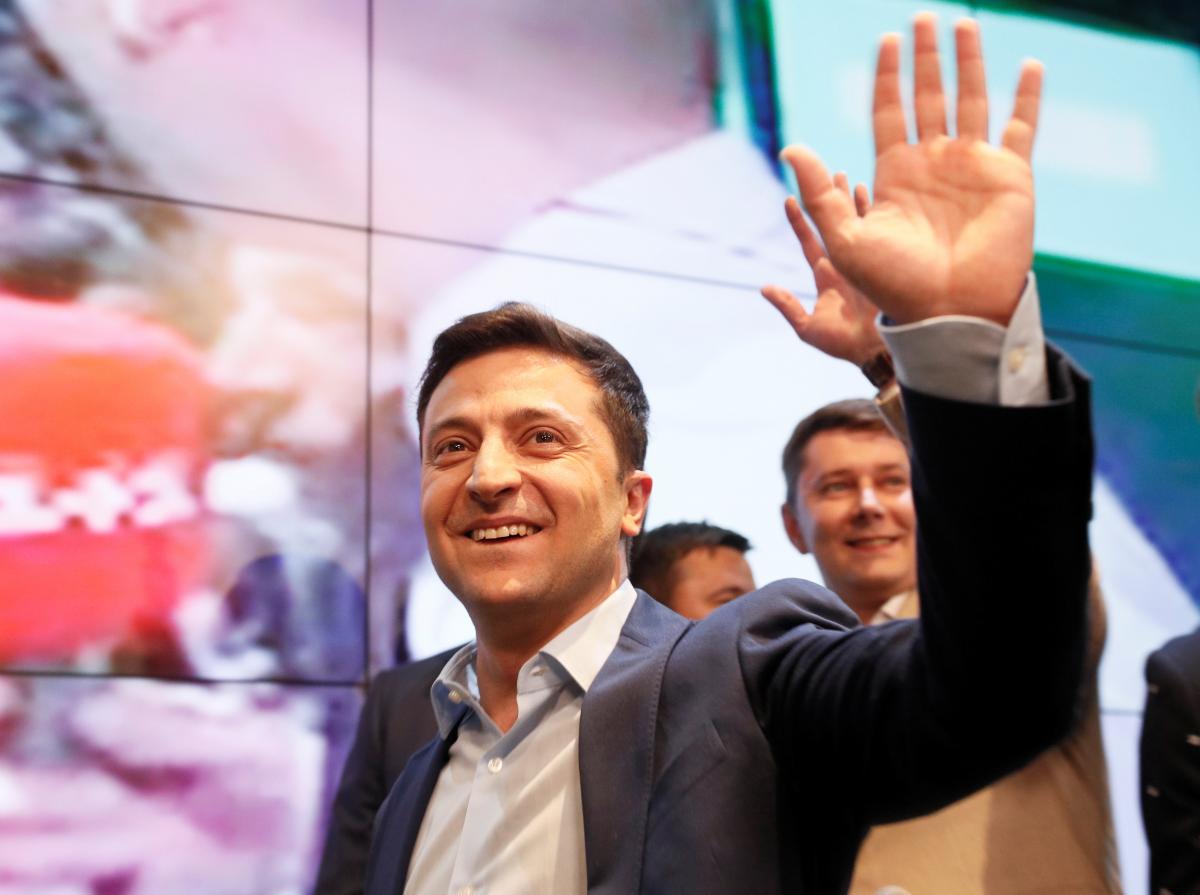 REUTERS
Speaker for Volodymyr Zelensky's campaign headquarters, Dmytro Razumkov, said that the only state language in Ukraine is Ukrainian, but it should be developed using a method of "carrot", not "stick."
The statement came at a Monday briefing in Kyiv, Ukrainian Pravda reports.
When asked whether Zelensky's team are ready to politically support the law on language, which the Verkhovna Rada is currently considering, Razumkov replied that, for a start, parliament must agree on all amendments and then adopt the document.
"Based on Zelensky's position voiced earlier, the only state language in Ukraine is Ukrainian," he said.
Read alsoFresh data from Ukraine CEC: 98% of votes counted, Zelensky in landslide lead
"Development and support of the state language is one of the key prerogatives of the president. But the methods should be stimulating, not following the method of 'stick'. The 'carrot' method gives more efficiency in this matter in particular," said the representative of Zelensky headquarters.
Earlier, the presidential candidate Volodymyr Zelensky, who, according to exit polls, sealed a landslide victory in the presidential election runoff in Ukraine, promised to defend the Ukrainian language.