Savchenko asks Russian doctors to draw up diet to end her hunger strike
Ukrainian pilot, MP and member of the Ukrainian delegation to PACE Nadia Savchenko has asked prison hospital doctors to draw her up a balanced diet to help her end her hunger strike, Mark Feygin, her lawyer, wrote on his Twitter account on Friday.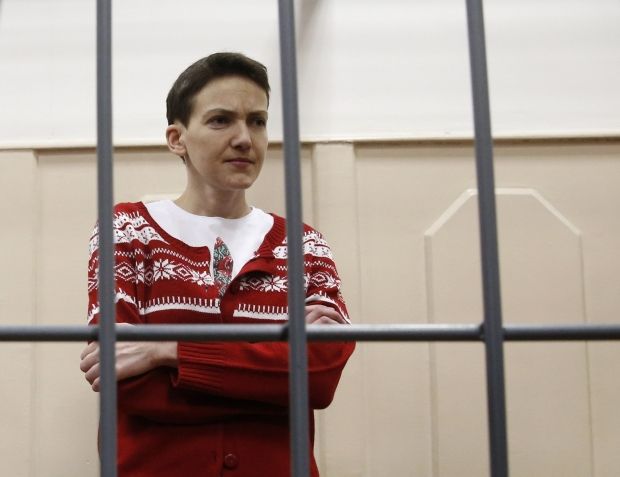 REUTERS
According to Savchenko's statement, which was posted by Feygin, Savchenko learned from Ukrainian doctors that the chicken broth offered by Russia's Federal Penitentiary Service is life-threatening after a long period of starvation.
In this regard, she asked the doctors to provide a suitable diet for her.
"I ask the doctors of the Federal Penitentiary Service (FSIN) to develop a proper diet, which I could take without risk to life," she said.
A statement by Savchenko requesting a diet to end her hunder strike / Mark Feygin, Twitter
As reported earlier, Savchenko went on hunger strike on December 15 in protest at being denied medicines she required. During the last few days her state of health has deteriorated.
On March 5, Russia's Federal Penitentiary Service said that Savchenko did not abandon her hunger strike, but agreed to drink chicken broth to maintain her health.
If you see a spelling error on our site, select it and press Ctrl+Enter