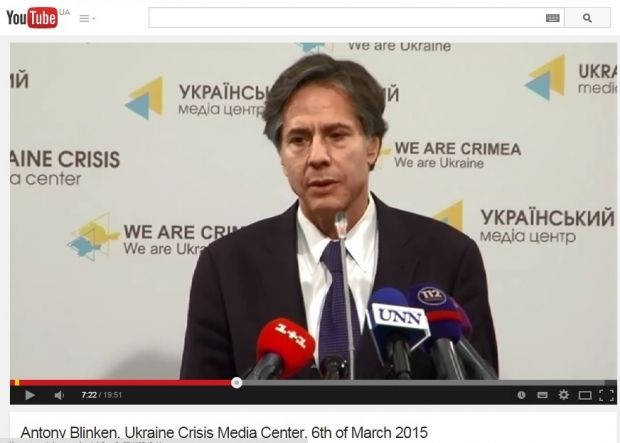 U.S. Congress has provided additional money for security assistance /Screenshot from Kyiv briefing, March 6
U.S. Deputy Secretary of State Antony Blinken announced this at a briefing at the Ukraine Crisis Media Center in Kyiv on Friday, an UNIAN correspondent reported.
"With regard to security systems, the United States has already provided about $120 million in security assistance to Ukraine," he said.
"We are looking at additional requests; we have additional money that's been provided by Congress," Blinken said.
According to him, the U.S. side is "working very actively on those right now."