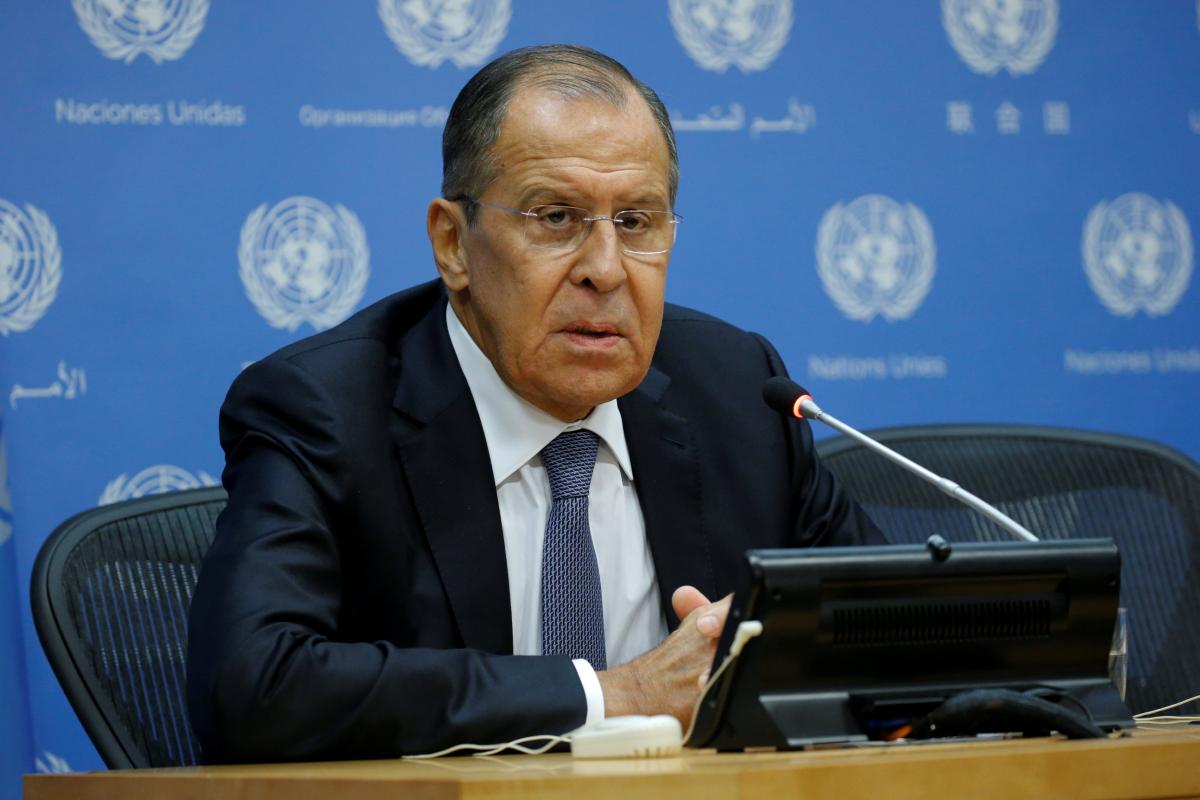 REUTERS
Minister of Foreign Affairs of the Russian Federation, Sergey Lavrov, once again declared that the question "on the reunification of Crimea with Russia" has been completely closed.
Lavrov believes that Western powers will not be able to change the status of the occupied Crimea, according to an UNIAN correspondent in Russia reporting from a presentation of the collection "Crimea in the Development of Russia: History, Politics, Diplomacy. Archive documents of the Russian Foreign Ministry."
"The issue of the reunification of Crimea is completely closed. Whether you like it or not. No declarations by Washington, the European Union or NATO are able to change this situation either from a legal or a political point of view," said Lavrov.
Read alsoRussia to turn former Ukrainian shipyard in Crimea into major repair base for Black Sea fleet
At the same time, he said that foreigners regularly visit the occupied Crimea, including those from European countries, able to "see Crimean realities with their own eyes."
According to Lavrov, the Foreign Ministry of the Russian Federation will work politically and in the information field to "clarify the realities associated with the return of Crimea to Russia."
UNIAN memo. Russia occupied the Ukrainian Crimea by deploying its military in the peninsula and organizing a pseudo-referendum on "self-determination" in March 2014. The self-proclaimed Crimean authorities stated that 96.77% of the voters were in favor of having Crimea accede to Russia.
On March 18, 2014, the Kremlin signed the so-called "agreement" on the accession of Crimea and Sevastopol to the Russian Federation.
Western powers did not recognize the annexation of Crimea, and imposed sanctions against Russia.
The Verkhovna Rada of Ukraine officially announced February 20, 2014, the date of the beginning of the temporary occupation of Crimea.