Photo from UNIAN
Presidential candidate, showman Volodymyr Zelensky has won the presidential election runoff, the Central Election Commission data show after 100 percent of the voting protocols have been processed.
UNIAN has gathered main facts about Volodymyr Zelensky's wife, Olena Zelenska, who will soon have to assume the duties of Ukraine's First Lady.
Zelensky's wife, Olena, will become Ukraine's youngest First Lady, while her husband – the youngest president in Ukraine's history. They are both 41.
Olena Kiyashko (maiden name) and Volodymyr Zelensky were born in the city of Kryvyi Rih, Dnipropetrovsk region. They went to the same school. Olena and Volodymyr got to know each other when she was already a university student. Volodymyr had spent quite some time and effort to win her favor. In fact, Volodymyr eventually snatched her from her then-boyfriend. However, eight years passed until  Volodymyr finally proposed.
Photo from UNIAN
Olena and Volodymyr got married in 2003. Two years later, their daughter Oleksandra was born. On January 21, 2013, Olena gave birth to their son Kyrylo.
Despite having a degree in architecture, Olena has never worked in the profession. She helped her husband create stand up performances for the KVN comedy show. She later became one of the authors at the Kvartal 95 Studio.
Olena Zelenska has been keeping an extremely low profile throughout the years. Before the election campaign, she only appeared on rare photos on her husband's Instagram and on videos by Kvartal 95 and Liga Smikhu ("Humor League"), Ukraine's TV comedy show, while Volodymyr was doing his best to protect her from media attention.
Olena's godmother is Olena Kravets, one of the top rated performers at Kvartal 95. The thing is that Zelenska had not been baptized as a child. However, to baptize their children, parents must also be baptized. Therefore, Olena asked her friend to become her godmother.
Judging by Volodymyr Zelensky's e-declaration, Olena owns two apartments, a Mercedes-Benz, and some expensive jewelry, namely luxury-style Piaget, Bovet, and Breguet watches, as well as a diamond jewelry set by Graff.
Olena said she initially had responded aggressively to the news about the nomination of her husband for presidency. Soon, she decided to support her husband, starting to make more public appearances.
"Frankly speaking, I aggressively opposed the start of this project. Because this is a very difficult move; it's not even a project, it's another direction in life. However, they probably tried to keep me safe. And the initial plans, when it was all being discussed with colleagues and close associates – I can't say they were concealing it from me – they protected me from unnecessary information so that I wasn't nervous," she told the ICTV channel.
In one of his interviews, Volodymyr said that his image – the way he dresses and looks – is something his wife takes care of.
"There is no time to follow fashion. My wife arranges my wardrobe. Usually, it is she who looks for clothes in stores. Then I quickly come there, and, if it fits, I make a purchase. Therefore, as a rule, I don't even know what brands of jackets or sweaters I sport," he said.
Olena Zelenska's style after the start of the election campaign has been actively analyzed in the Ukrainian media as journalists compare it not only with that of the incumbent president's wife Maryna Poroshenko, but also with that of Melania Trump. On Election Day, Olena appeared at a polling station in a mint-colored trouser suit, with her hair pulled back. At the announcement of the exit poll's preliminary results, she changed her style as she was seen standing behind her husband wearing an elegant snow-white blazer and trousers.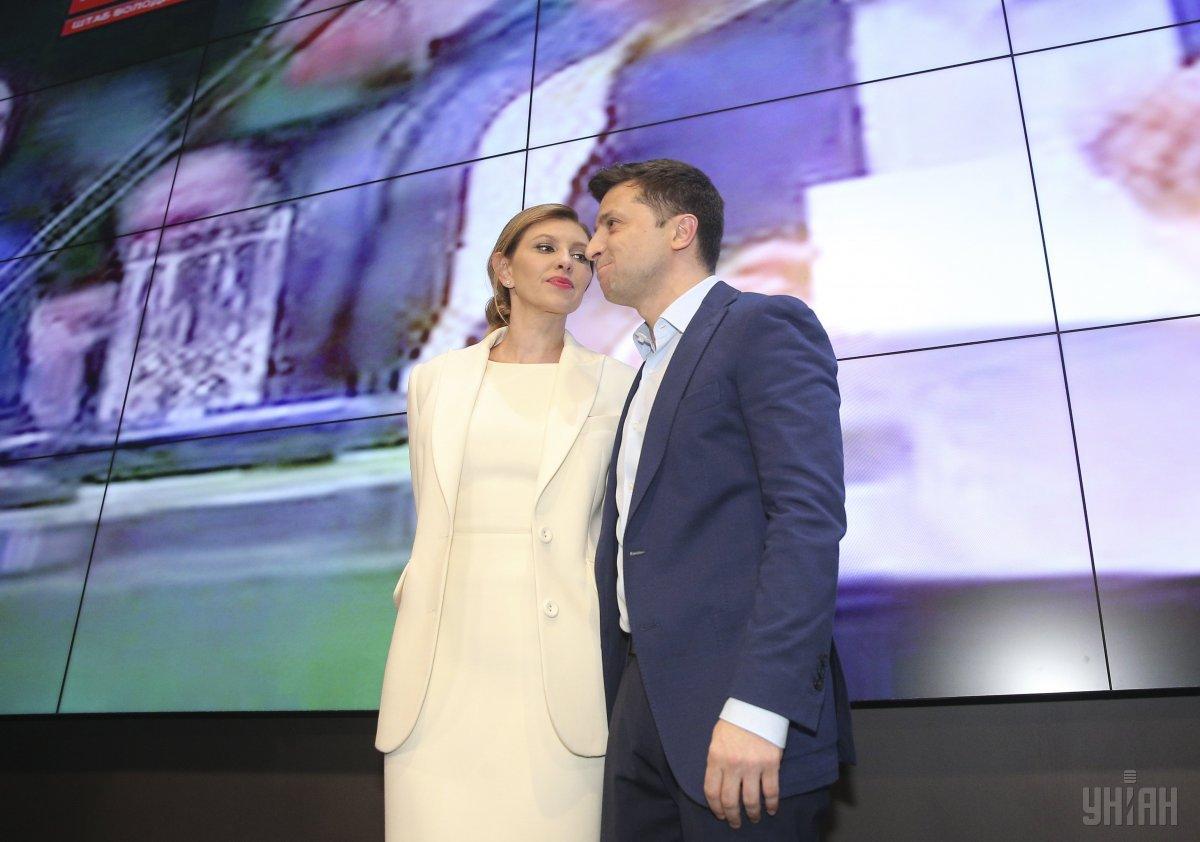 Photo from UNIAN
According to Olena, she hasn't yet decided what she will do as the country's First Lady, only stating she would like to stay away from politics. She added she would be ready to edit her husband's presidential speeches.
"Honestly, I would like to not be seen [as First Lady]. We'll see. We'll be considering this and talking this over. Maybe there are certain duties that cannot be transferred to anyone else," she noted.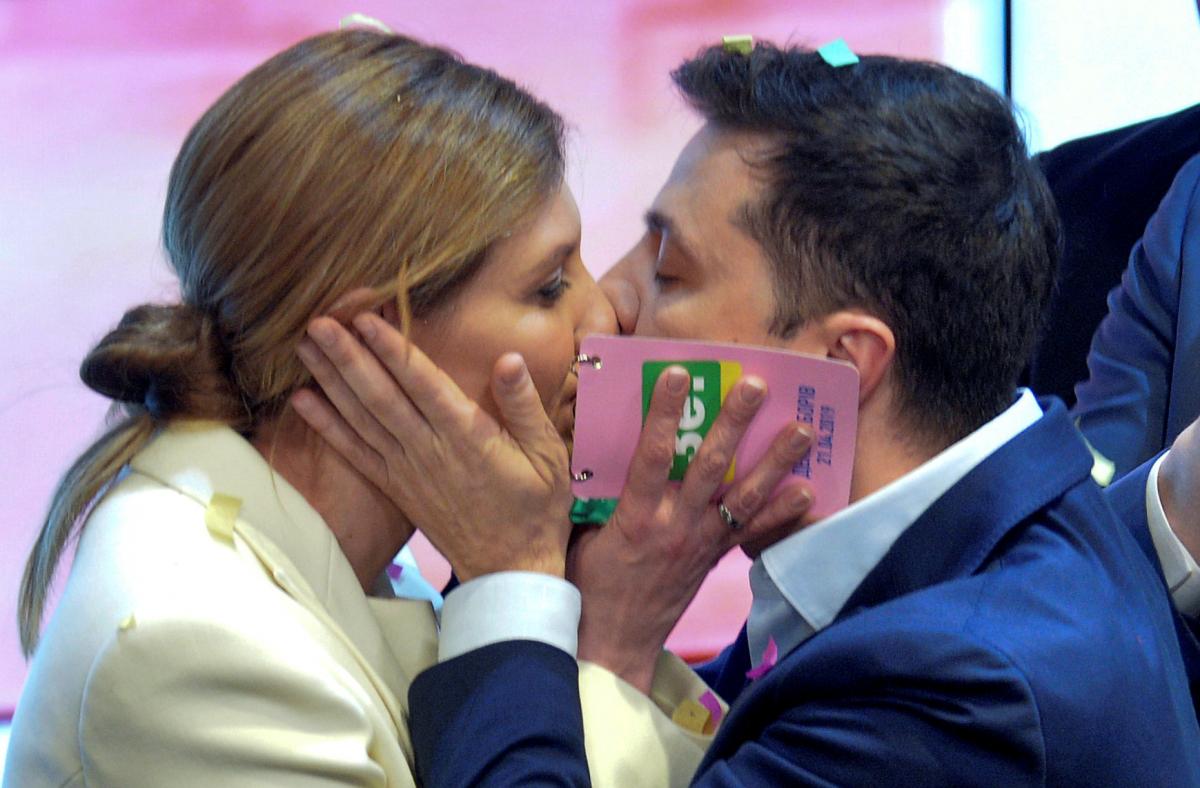 REUTERS