Putin turning Crimea into giant military base – human rights activist
Having annexed Crimea, Russian President Vladimir Putin has set himself a task to create a giant military base on the peninsula.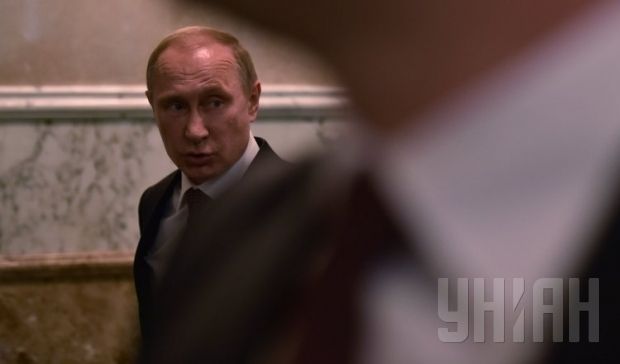 Vladimir Putin / Photo from UNIAN
Independent Crimean journalist, editor-in-chief of blackseanews.net and human rights activist Andriy Klymenko, who is a co-author of a report on human rights violations in the annexed Crimea, shared his opinion with Voice of America, krymr.org reported.
"Since the beginning of the annexation, Putin has set himself the most important task – to create a giant military base in Crimea rather than a gaming zone or a tourist paradise, where, in addition to the fleet, there will be strategic aviation, air defense, aerospace forces, coastal battery and nuclear weapons," Klymenko said.
People who are not loyal to the new authorities won't be allowed to remain on the Crimean peninsula, which is expected to become a home station for about 100,000 troops in the next year or two, Klymenko says.
"These are Crimean Tatars, journalists, civil activists – all those who do not want to change their Ukrainian passport for the Russian one. Unfortunately, this will go on. In Putin's Russia, as the saying goes, they have been 'turning the screw' for 15 years, whereas in Crimea it took them a year to put the screws on. And they have tried so hard that it may go too far," the human rights activist said.
The co-author of the report on human rights violations in Crimea said that the authors of the document had identified several technologies, which were used on the peninsula annexed by Russia, including forced change of citizenship to the Russian one, forced abandonment of Ukrainian nationality, expropriation of property and violation of Crimean Tatars' rights.
"In these five areas, Russia acts beyond international laws, and even beyond its own law, which is in effect in territory of the Russian Federation," Klymenko added.
As reported, the Freedom House human rights organization released a new report on human rights violations in Crimea, which was "forcibly and illegally annexed" by Russia in March 2014.
According to the document, after the annexation, Crimean residents have been facing more frequent violations of their rights – civil, political and human ones.
Freedom House reports that particularly affected are Crimean Tatars who face different violations –from infringements on property rights and intimidation of activists through selective application of laws, to the use of physical violence.
The Kremlin is trying to suppress reports about such violations and creates an "information ghetto" in Crimea, putting pressure on local and foreign media, Freedom House said.
If you see a spelling error on our site, select it and press Ctrl+Enter