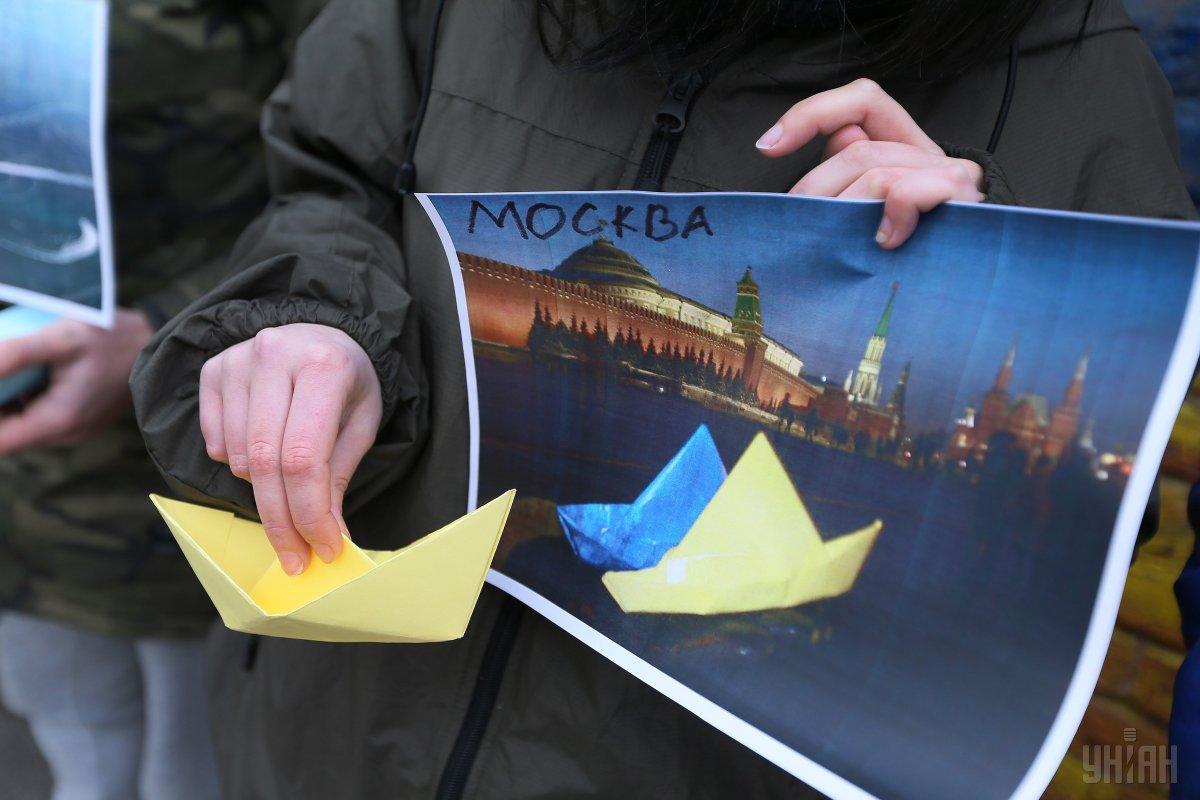 Photo from UNIAN
The Ukrainian delegation to the Tripartite Contact Group on Donbas settlement at today's talks in Minsk called on the Russian Federation to stop blackmailing Ukraine with the issue of hostages and to unblock their release, according to First Deputy Chair of the Verkhovna Rada, Ukraine's humanitarian envoy to the TCG, Iryna Gerashchenko.
In a Facebook posting, she wrote the release of political prisoners, hostages, and prisoners of war is a special topic of negotiations.
Read alsoRussia changes tone in talks with Ukraine on POW sailors – MFA Ukraine
"Yevhen Marchuk directly addressed Russian representative Boris Gryzlov with the request for the immediate release of held sailors, in particular. The election is over – and it's time for Russia to stop blackmailing Ukraine with hostages and unblock their release. To this we heard the following answer: release is off the table until the trial of sailors is completed, and then they'll see ... " stressed Gerashchenko."
The official added that the demand to stop humiliating POW sailors and cease psychiatric tests fell on Russia's deaf ears.
"The Russian Federation demonstrates its unwillingness to go for compromises. On the contrary, so far, the course toward freezing the conflict is clearly visible," she added.