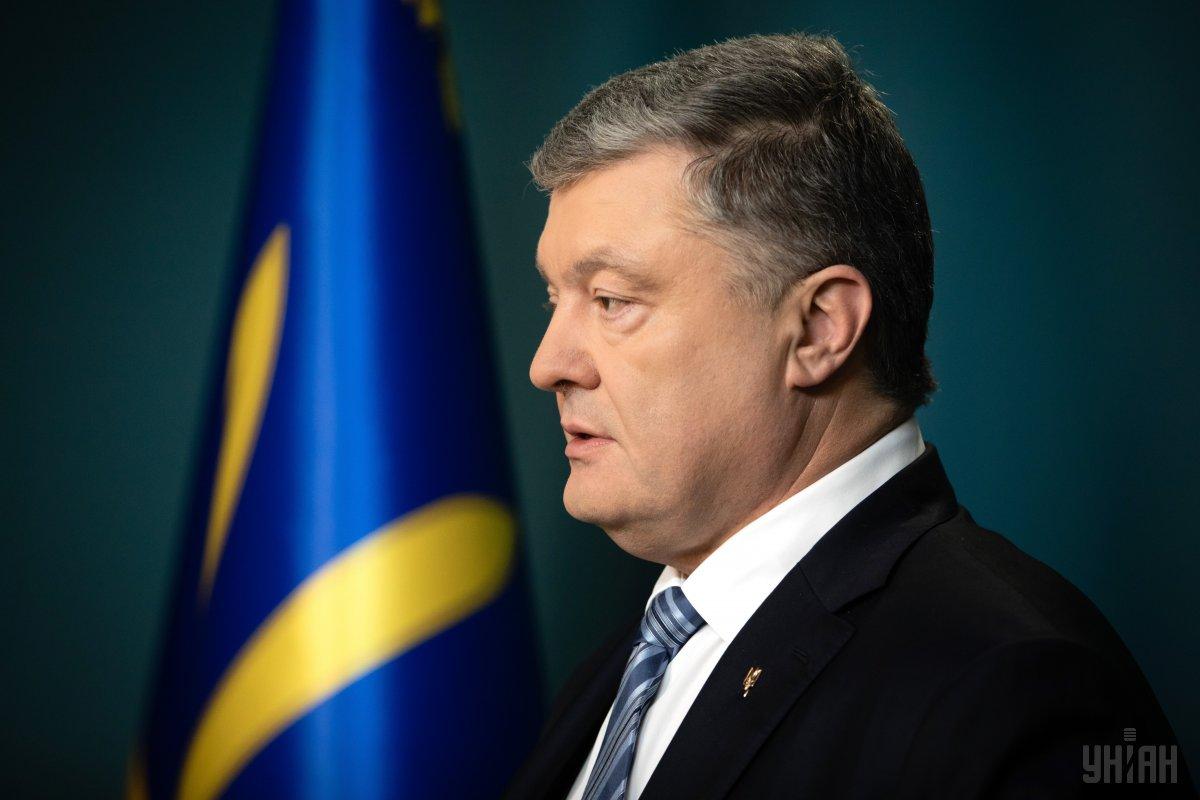 Photo from UNIAN
Following Russia's move to facilitate the procedure for granting Russian passports to Ukrainians living in the temporarily occupied parts of Donbas, President of Ukraine Petro Poroshenko called on Western powers to tighten the sanction regime earlier imposed on Russia.
In a statement published by the Presidential Administration on Wednesday, he called Russian President Vladimir Putin's decree "another unprecedented interference of the Russian Federation in the internal affairs of an independent state, a brutal violation of sovereignty, territorial integrity and independence of Ukraine and a complete trampling upon its obligations in the framework of the Minsk agreements."
Read also"Occupying state recognizes responsibility": Team Zelensky
"In addition, the Kremlin therefore deliberately and cynically violates international humanitarian law, which prohibits the occupation authorities from changing the citizenship of the inhabitants of the occupied territories," Poroshenko said.
"The Russian Federation has again crossed the red lines, openly and brazenly undermining the peace process in Donbas. The fake elections in 2014 and 2018, the introduction of the ruble zone, the expropriation of Ukrainian enterprises, the official recognition of documents issued by illegal bodies – this is not a complete list of destructive steps the Russian party has taken in recent years," reads the statement.
It is noted that Russia's goal is obvious: "to annul the Minsk agreements, which clearly state its commitment: to stop the shelling, withdraw its troops and armaments, free Ukrainian hostages, return control over the state border to Ukraine. Along with the Minsk commitments, Moscow is planning to get rid of sanctions."
Read alsoBy issuing passports in occupied Donbas, Russia seeks to destabilize Ukraine – MFA
The illegal issuance of passports of the Russian Federation under the so-called South Ossetia and Transnistria scenarios is an attempt to justify and legitimize Russia's military presence in the occupied part of the Ukrainian Donbas, according to the president.
"I call on international partners to prevent the worst scenario, to severely condemn the destructive and criminal actions of the Russian authorities and to strengthen the regime of international sanctions," Poroshenko said.
In this regard, he instructed the Ministry of Foreign Affairs to immediately initiate the discussion of this issue in the framework of the UN Security Council, as well as within other international formats, in particular the OSCE and the EU.
It was also noted that "Russia's categorical refusal to support the initiative of Ukraine and the OSCE to launch an "Easter" armistice starting on April 26 is not accidental.