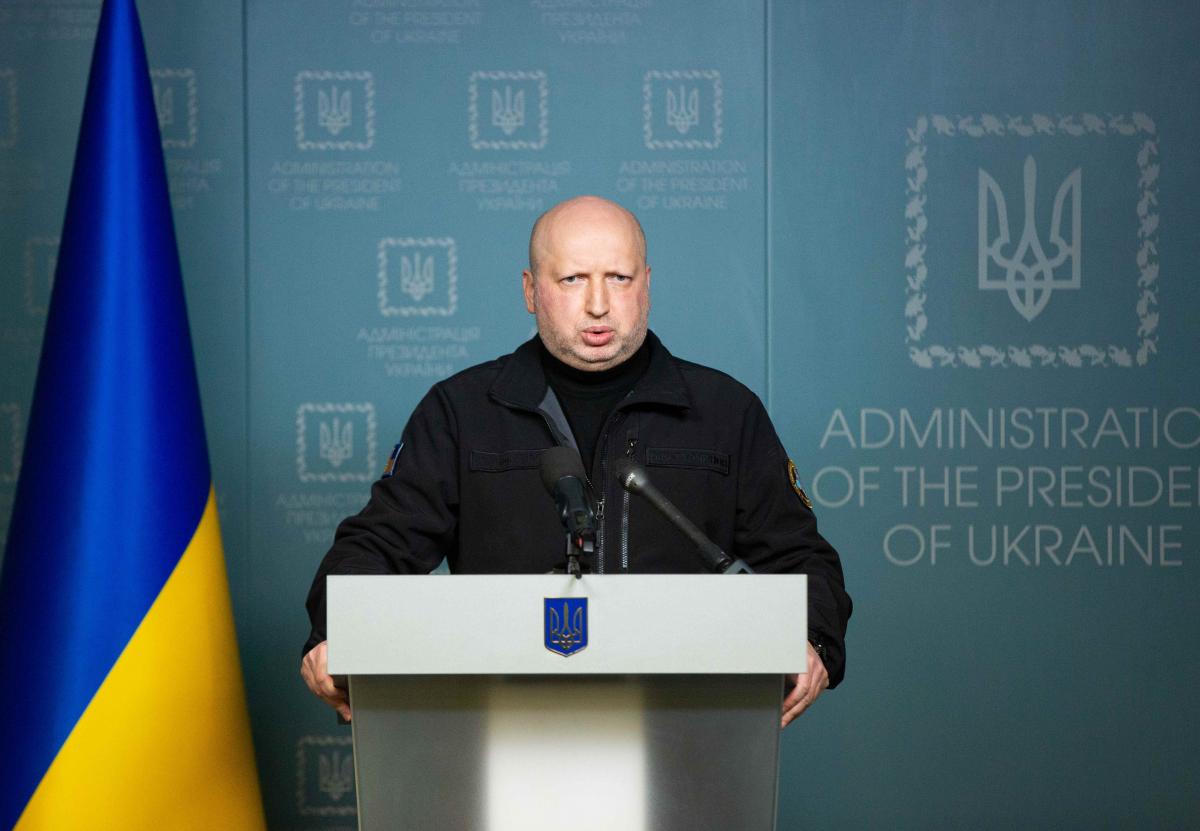 REUTERS
Secretary of the National Security and Defense Council Oleksandr Turchynov said that the Russian president's decree on simplifying the procedure for issuing Russian passports to residents of the temporarily occupied areas of Donbas creates legal conditions for the official use of the Russian armed forces against Ukraine.
"Putin's decree on the simplified procedure for the obtaining of Russian citizenship by residents of the occupied areas of Donetsk and Luhansk regions is nothing else but a deliberate escalation of aggression against our state and pressure on the leadership of Ukraine," he told UNIAN in a comment.
Read alsoPoroshenko calls for more int'l sanctions against Russia following Putin's move on passports in Donbas
According to Turchynov, by issuing Russian passports to residents of the occupied territories of Donbass "Putin creates legal conditions for the official use of the armed forces of the Russian Federation against Ukraine."
"This is due to the fact that Russian legislation allows the use of armed forces to protect Russian citizens beyond Russian borders," the NSDC secretary explained.
"There could be only one response to this – strengthening our defense capabilities and the corresponding international response to the Kremlin's criminal actions with stricter sanction pressure on the aggressor state," the official stressed.
As UNIAN reported earlier, Russian President Vladimir Putin on April 24 signed a decree simplifying the procedure to grant Russian citizenship to people living in Russian-occupied Donbas, eastern Ukraine.
Read also"Occupying state recognizes responsibility": Team Zelensky
"To establish that persons permanently residing in the territories of certain districts of Donetsk and Luhansk regions of Ukraine have the right to apply for citizenship of the Russian Federation in a simplified manner under Part 8 of Article 14 of Federal Law on Citizenship of the Russian Federation No. 62-FZ of May 31, 2002," the text of the decree says.
The decree notes that such a decision was made by the President of the Russian Federation "in order to protect human and civil rights and freedoms" based on "generally accepted principles and norms of international law," in accordance with Article 29 of Federal Law No. 62 of May 31, 2002 "On Citizenship of the Russian Federation."
The term for considering applications submitted by residents of occupied Donbas seeking Russia's citizenship should not exceed three months from the date of submission of their applications and the necessary documents.
Read alsoBy issuing passports in occupied Donbas, Russia seeks to destabilize Ukraine – MFA
The decree shall come into force on the day of its official publication.
Ukraine has requested the United Nations Security Council to consider the "provocative" move by the Russian Federation.
"Russia's decision to issue Russian passports in the occupied territory of Donbas is a violation of the UN Charter and Minsk Agreements," Ukraine's Mission to the UN tweeted Tuesday.
"Ukraine requests UNSC to consider this provocative move," diplomats stressed.