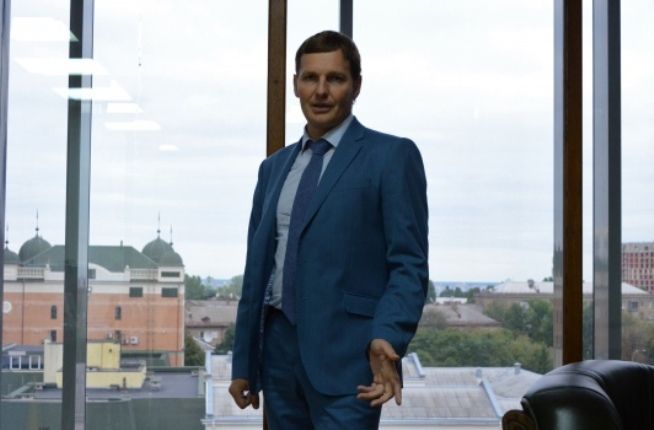 Photo from insider
Deputy Prosecutor General of Ukraine Eugene Enin has submitted a letter of resignation.
According to a copy of the letter posted on his Facebook page, it was signed on April 24.
In addition, he invited all journalists to a briefing at the entrance of the prosecutor's office at 14:00 on April 25 to give more details on his decision.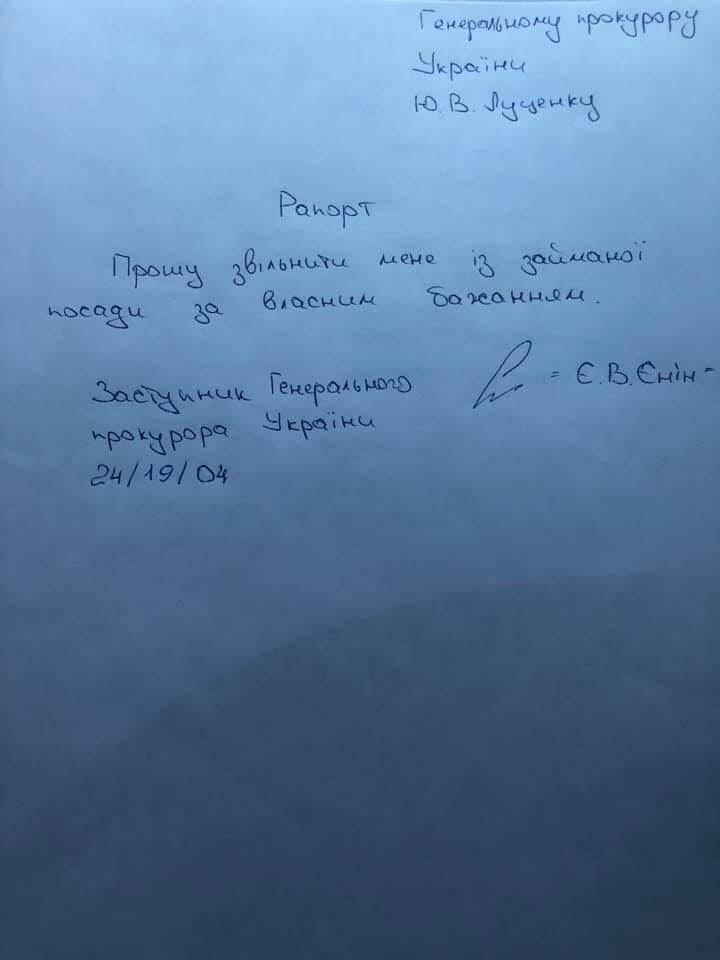 Facebook/Eugene Enin
Now a group of prosecutors engaged in an investigation into Ukrainian businessman Serhiy Kurchenko's case will be disbanded, the LB.ua news outlet reported.
As UNIAN reported earlier, in late March, Enin canceled suspicions to politicians who are involved in the investigation of the criminal case against Serhiy Kurchenko. Deputy Chief of the Ukrainian Prosecutor General's Office (PGO) Department of International Legal Cooperation, Head of the Criminal Procedural Management Department Kostiantyn Kulyk later said such a move was illegal.
According to Kulyk, these actions allowed the defendants in the case, in particular Deputy Head of Presidential Administration Oleksiy Filatov, to leave Ukraine and influence witnesses, because Enin "promotes Kurchenko's organized criminal group."
Eugene Enin was appointed Deputy Prosecutor General of Ukraine for International Legal Cooperation in June 2016. He has three higher education degrees, speaks three foreign languages. Previously, he worked at the Main Intelligence Directorate of the SBU Security Service of Ukraine, the Foreign Intelligence Service and was an adviser to the Embassy of Ukraine in Italy.