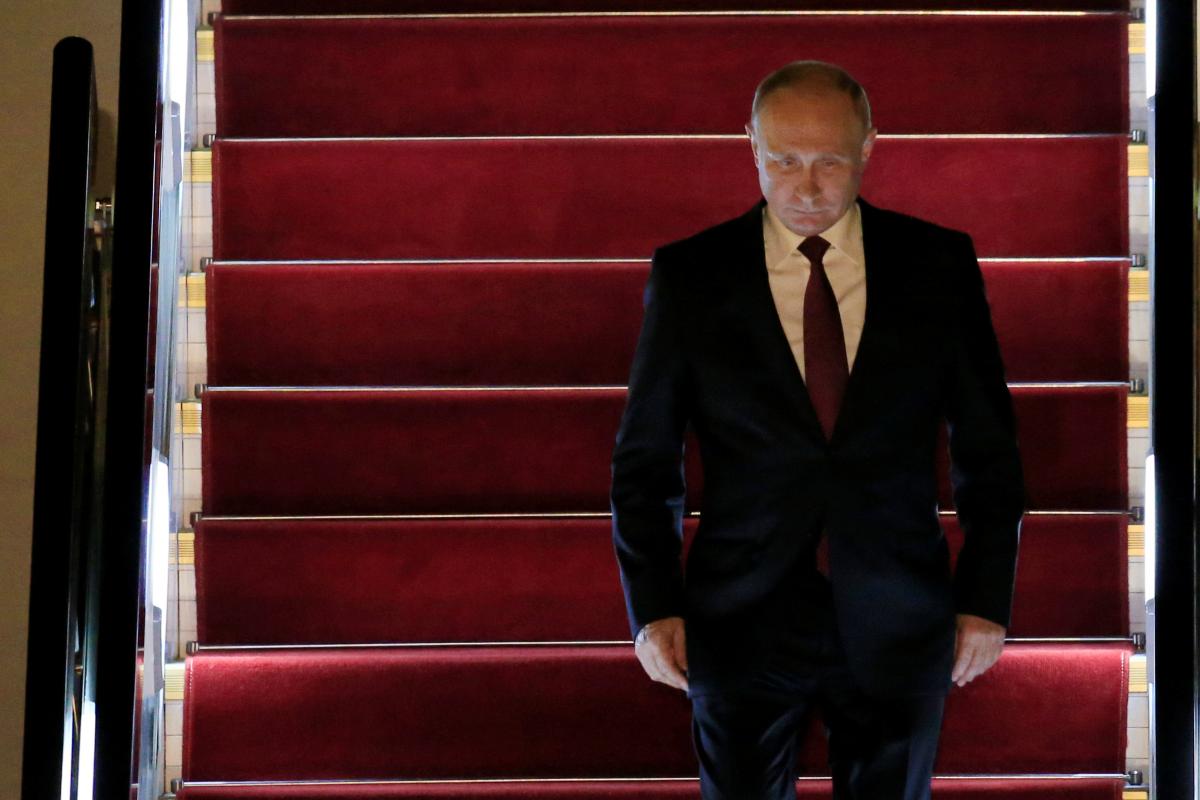 REUTERS
Vladimir Putin has swiftly moved to test Ukraine's new president-elect, signing a law that could allow millions of Ukrainians living in the occupied regions of Donbas to receive Russian passports.
The provocative decision came just three days after the 41-year-old Volodymyr Zelensky, a comedian with no political experience, won a landslide victory in presidential elections, according to The Guardian.
Read alsoUkraine appeals to UN Security Council over Putin's move to issue Russian passports in occupied Donbas
The publication recalls that the Kremlin has not yet congratulated Zelensky or officially recognized the election result.
In campaigning, Zelensky had signalled he could be more amenable to compromise on Donbas than the outgoing president, Petro Poroshenko, and he campaigned in part on Ukrainians' exhaustion with the war. Now, Russia's challenge could force him to take a harder line. His team released a statement on Wednesday calling Russia's move another sign that Russia was "an aggressor state that is waging war against Ukraine".
The offer of Russian passports will be seen in Kyiv as an attempt to continue the integration of the territories of Donetsk and Luhansk regions into Russia, as well as to pressure the new president to come to the negotiating table.
Read alsoZelensky: Minsk process will be rebooted; hostages in Russia, Donbas must return home
"It's raising the stakes. This is a serious message for Ukraine as well as the west," said Balázs Jarábik of the Carnegie Endowment for International Peace. "This would make the status of the territories more and more complicated, and the idea is to force Zelensky to start negotiations as soon as possible."
The timing of the decree, just after Zelensky's victory, may make it politically harder for the incoming president to seek compromise. Prior to the election, Zelensky's chief of staff Ivan Bakanov signalled during meetings in Washington that the Zelensky team would be amenable to negotiating directly with the so-called "LPR" and "DPR", according to a source briefed on the contents of the discussions.
Western diplomats have cautioned the Zelenskyy team against such a course, as it would play into Russia's narrative of an "internal conflict".