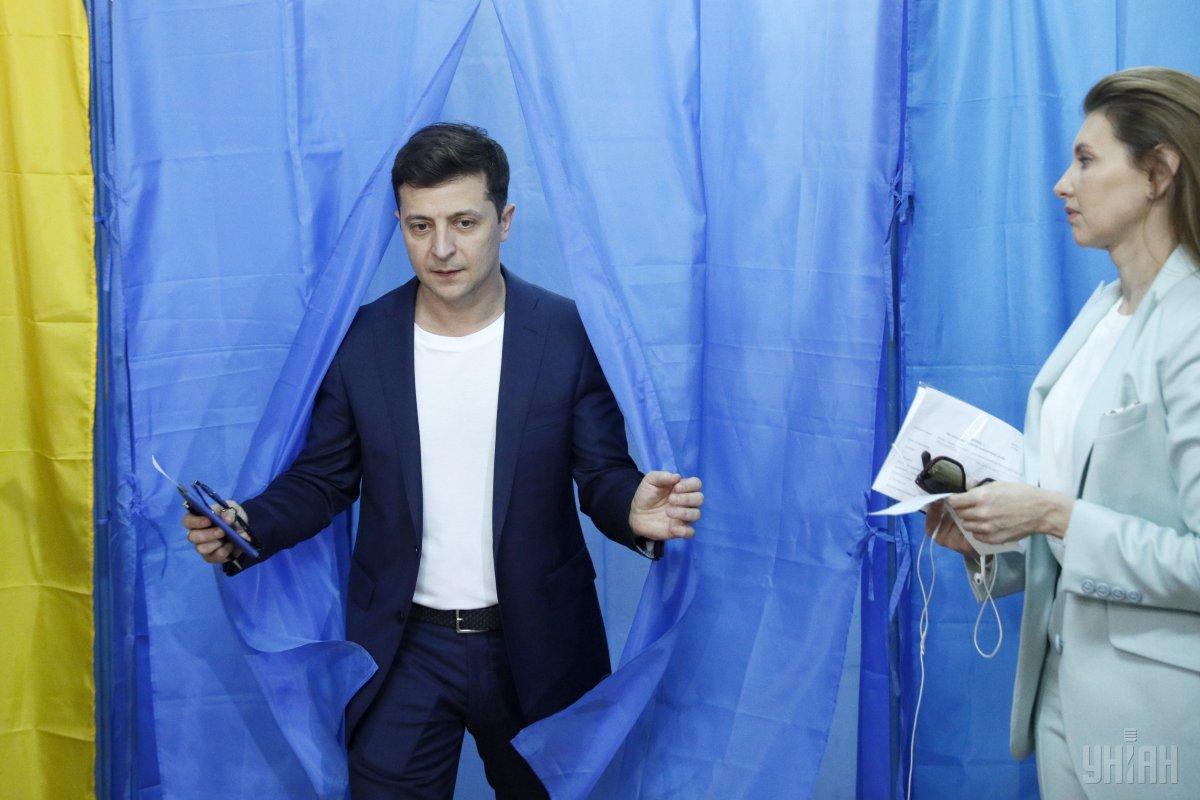 Photo from UNIAN
Volodymyr Zelensky, the President-elect of Ukraine, in a statement recorded on video, accused the Central Election Commission of delaying the announcement of election results.
The delay, the politician suggests, aims at having his inauguration take place after May 27. This way, he will have no opportunity to dissolve the Verkhovna Rada.
"Very funny things are happening now. There is victory, but there's no authority. Someone is hiding my mace from me," he said, hinting at one of the symbols of presidency.
Read alsoZelensky faces battles with Ukraine's hostile parliament: Reuters
Zelensky suggests that the CEC is delaying the announcement of the results, so that the Verkhovna Rada will also delay the inauguration and set it on a date later than May 27. The future president believes that this is done because after this date, by law, he will have no right to dissolve parliament.
"It seems to me, this is unfair. A president who has 73 percent of public trust must at least have the right to consider this and have such opportunity. The System is scared. It means one thing – we will win," said Zelensky.