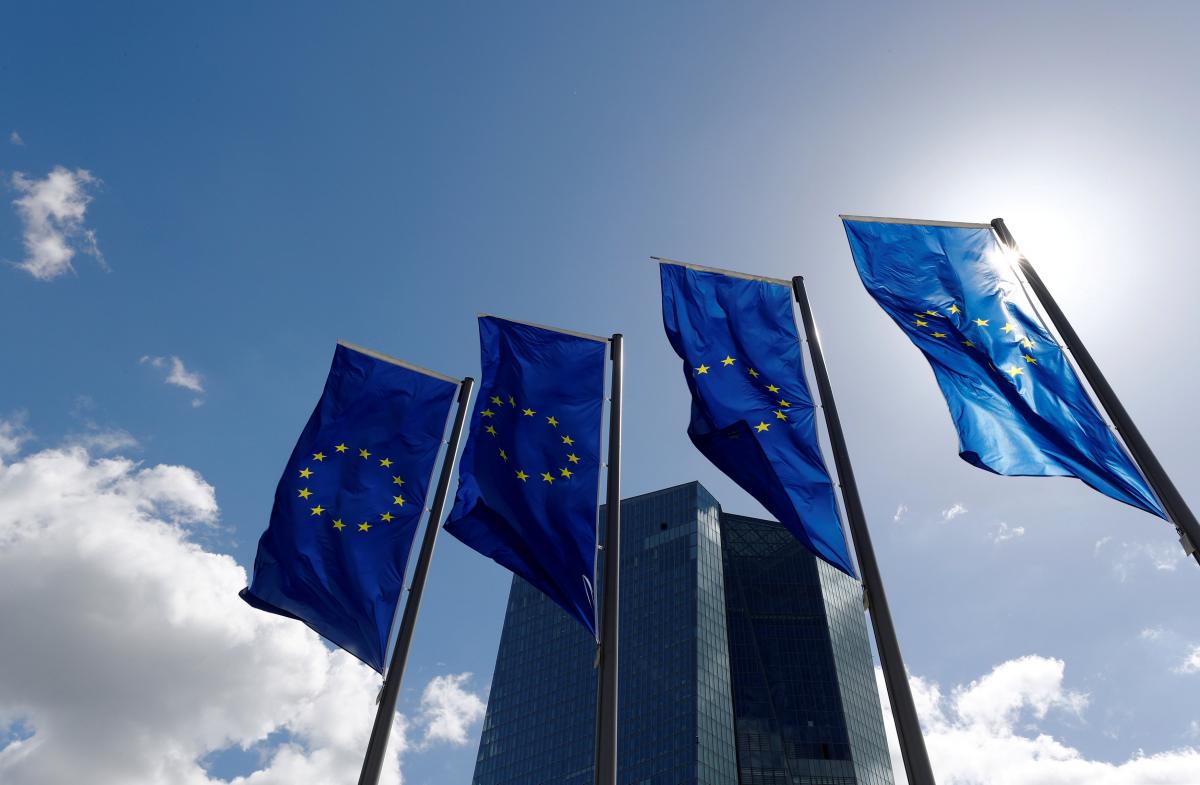 REUTERS
Eight European Union Member States have called on Russia not to deal a blow at the Minsk Agreements and to cease militarily supporting Donbas militants, France's Envoy to the UN Francois Delattre told a briefing ahead of the UNSC meeting on Ukraine in New York April 25.
"Today I'd like to make the following statement on behalf of five EU member states at the UN Security Council – Belgium, France, Germany, Poland, and UK, joined by Italy, the Netherlands, and Sweden as previous EU member states who were part of the UNSC, to show the unwavering position of the European Union on Ukraine," Delattre told journalists, speaking in French.
"We, as EU Member States, fully support the independence, sovereignty, and territorial integrity of Ukraine within its internationally recognized borders. The signing by the Russian president of a decree, which in particular gives a right to the people permanently residing in certain areas of Donetsk and Luhansk regions of Ukraine to appeal for Russian citizenship under a simplified procedure, undermines Ukraine's sovereignty," said Delattre.
Read alsoTurchynov: Putin's decree on Russian passports in Donbas creates pretext for invasion
In this regard, he said that the occupied territories in eastern Ukraine, just as the entire territory of Donbas, are an integral part of Ukraine.
"Simplifying for Ukrainian citizens living in the region the obtaining of Russian citizenship is contrary to the provisions and spirit of Minsk agreements," said the French envoy.
Also, he said that the timing of the decree signing right after the election runoff in Ukraine, which showed Ukraine's firm commitment to democracy and rule of law, demonstrates Russia's intention to destabilize Ukraine and escalate the conflict.
"We expect that Russia will refrain from any such actions, which threaten Minsk agreements and hinder full restoration of Ukrainian government control over these areas, which is laid down in the agreements," he noted.
Read alsoBy issuing passports in occupied Donbas, Russia seeks to destabilize Ukraine – MFA
"Russia particularly has to cease its financial and military support to separatists. We call on all parties to fulfill to the full their obligations under the Minsk agreements, starting from a comprehensive, firm, and lasting ceasefire regime and withdrawal of heavy weapons, and to constructively take part in the Normandy format and the Tripartite Contact Group," stressed the envoy.
"We insist that the UNSC has to further address the issue because these violations of international law represent a global problem," said the French diplomat.