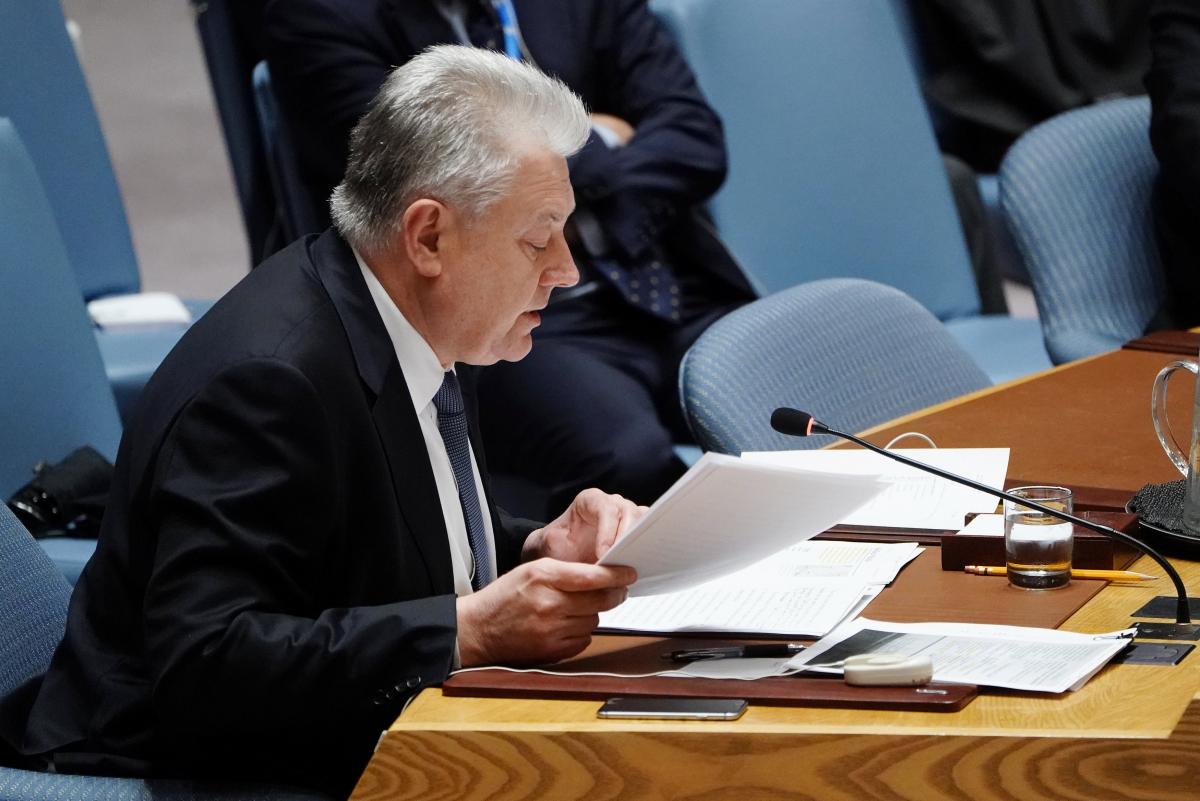 REUTERS
Permanent Representative of Ukraine to the United Nations Volodymyr Yelchenko has called on the Kremlin to cancel the decree on distributing Russian passports in Ukraine's Donbas.
"The purpose of Russia is pretty clear: to destabilize Ukraine – even more so in this post-electoral period – and to ruin the Minsk agreements. All this in direct defiance of the consistent calls and demands of the international community to refrain from unilateral steps undermining the Minsk process," he said at a United Nations Security Council (UNSC) briefing titled: "Letter Ukraine PR (S/2014/136)" on April 25.
Read alsoYelchenko sees issue of Russian passports in Donbas as attempt to legitimize military presence
"The illegal 'passportization' of Ukrainian citizens also means that the Kremlin recognizes its occupation of Ukrainian territories in Donetsk and Luhansk regions and in fact makes another step to the annexation of this occupied territory. By this decision, Russia once again debunks its own propaganda narrative that this is a so-called 'internal conflict in Ukraine,'" Yelchenko said.
He said the Russian president's decree is simply illegal and it is a blatant breach of Russia's obligations and commitments according to bilateral and multilateral agreements and documents.
"Ukraine does not recognize any consequences of that act. This Council should consider it null and void," the envoy said.
"Ukraine urges Russia to cancel immediately the aforementioned presidential decree as well the decree from February 18, 2017, No.74 related to the recognition of documents and license plates issued in the occupied part of Donetsk and Luhansk regions."
"I call on this Council to prevent the worst scenario, to condemn resolutely the destructive and illegal actions of the Russian authorities and to restore the respect for the UN Charter," Yelchenko added.
Passportization is an act by one country, mainly related to Russia, of inducing residents of another country to take up its citizenship and possess its passport.