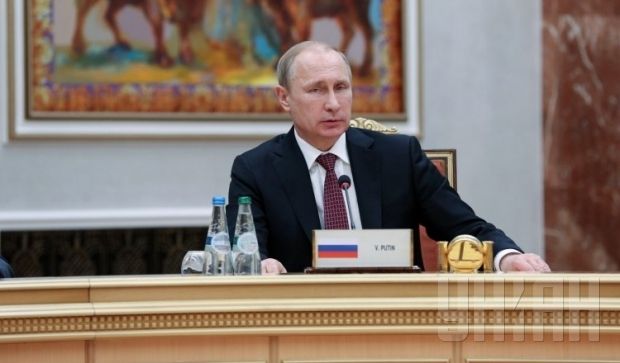 Putin speaks about preparations for the annexation of Crimea \ Photo from UNIAN
According to him, the preparations started when Ukrainian President Viktor Yanukovych was fleeing Ukraine in the early hours of February 23, 2014.
"I invited the chiefs of our special services, the Ministry of Defense to the Kremlin, tasked them with saving the Ukrainian president's life – he simply might have been eliminated," Putin said in a trailer of an Andrei Kondrashov film produced by Channel Rossiya-1 and entitled 'Crimea. The Way Home.'
"Heavy machine guns were installed there to act without further parley. We got ready to pick him up directly from Donetsk – by land, by sea and by air. It was the night from [February] 22 to [February] 23, we finished at about seven o'clock in the morning. And when parting, I told all my colleagues: 'We'll have to start work to bring Crimea back into Russia,'" Putin said.
The trailer in Russian is available here: