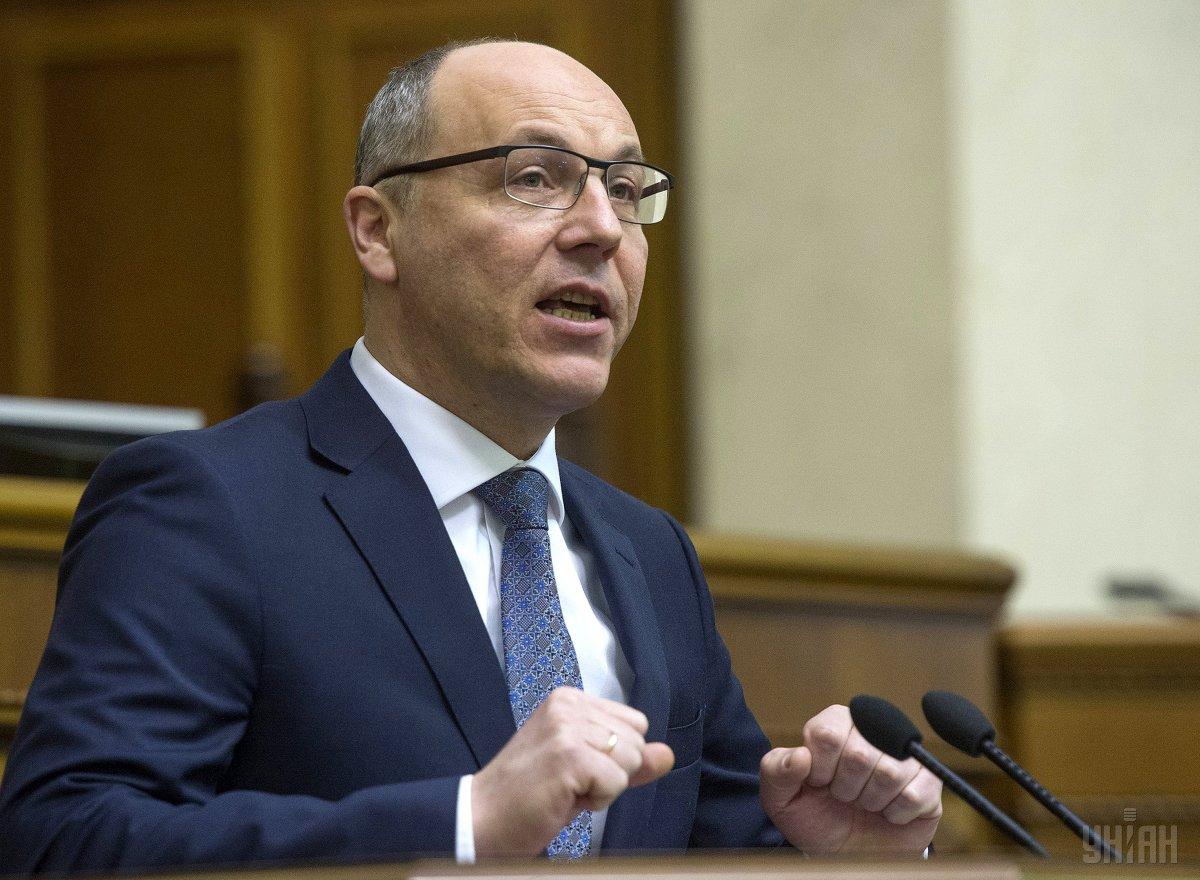 Photo from UNIAN
Verkhovna Rada Chairman Andrei Paruby said that deputies will consider draft resolutions blocking the signing of the language bill on Tuesday, May 14, according to an UNIAN correspondent.
Speaking at a parliament meeting on Friday, the speaker noted that four draft resolutions on cancellation of the decision on the adoption of the law on the functioning of the Ukrainian language as the state language have already been registered in the parliament.
"The Regulations of the Verkhovna Rada of Ukraine give two days to submit such resolutions... Cancelling these resolutions does not present any difficulties for the Verkhovna Rada. But if we cancel them faster than in two days and the law is signed faster than within two days, this may call into question the legitimacy of the law," said Parubiy.
Read alsoPro-Russian faction's deputies block signing of language law in Ukraine
According to him, in the case of at least minimal procedural violation, opponents of the law will appeal to the Constitutional Court.
"At the next plenary meeting [May 14], we will immediately consider all these resolutions. I will immediately sign the law on language. President Petro Poroshenko will sign the law without delay (and there is a clear agreement on this). But we shouldn't give the slightest chance for the Constitutional Court to cast doubt on the law on the Ukrainian language," said Parubiy.
According to the speaker, the deputies at a meeting on May 14 will reject draft resolutions blocking it.
By that time, Parubiy says, the Rada Office will have fully prepared the law for signing.
"I will immediately sign it and the president will sign it without delay," Parubiy said.
As UNIAN reported earlier, on April 25, the Verkhovna Rada adopted the law "On ensuring the functioning of the Ukrainian language as a state language."