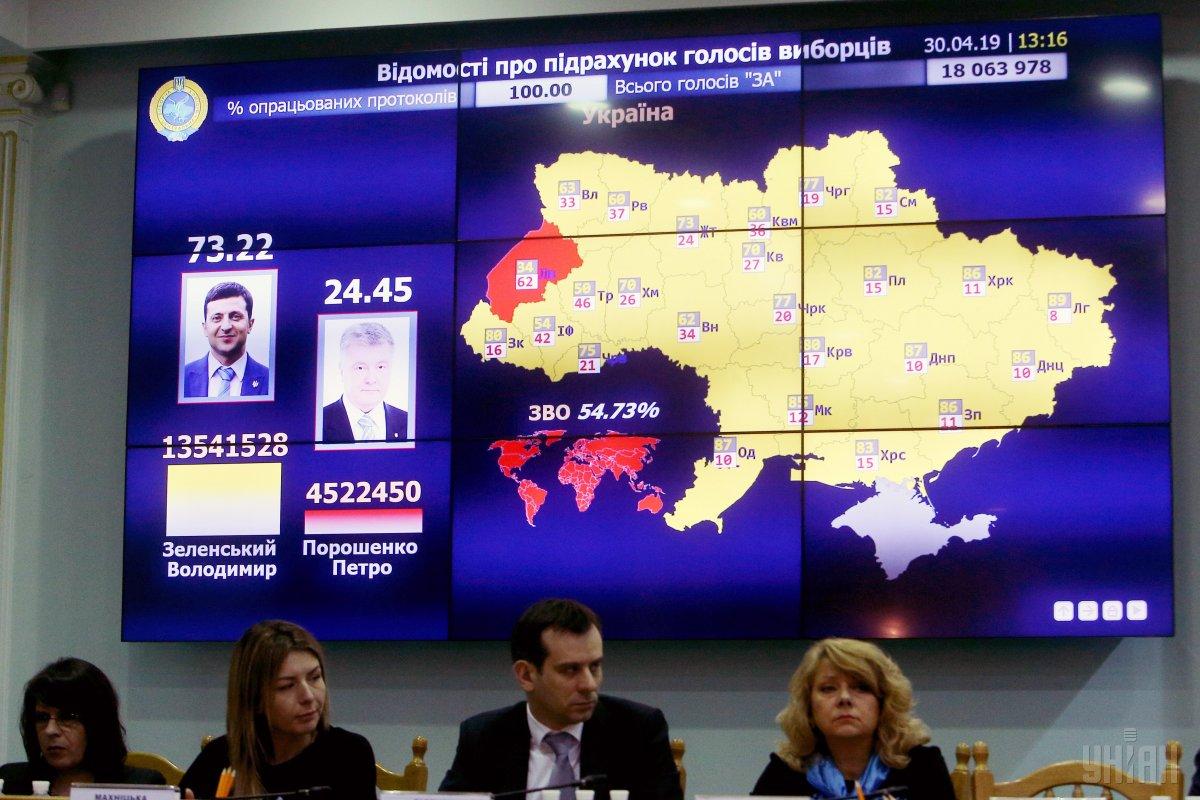 The official announcement of the presidential vote at the CEC / Photo from UNIAN
The deadline for the inauguration of Ukraine's President-elect Volodymyr Zelensky is June 3 after the Central Election Commission (CEC) announced the official results of the presidential vote on April 30.
Under Ukrainian laws, April 30 was the deadline for the announcement of the official vote results, and thus May 3 is the deadline for the publication of the results by the newspapers Holos Ukrayiny (Voice of Ukraine) and Uriadovy Kurier (Government's Courier), the news portal Strana said.
Read alsoUkraine's Central Election Commission officially declares Zelensky as winner of presidential race
This is the day to count down to the inauguration of the newly elected president within a 30-day period given by the laws, thus setting the final day for taking the presidential oath at June 3.
The inauguration procedure is regulated de jure and de facto by Article 104 of the Constitution of Ukraine.
Under the Presidential Election Law, the newly elected president shall acquire authority after taking the oath to the Ukrainian people at an official meeting in parliament, after which the CEC shall present him or her a mandate of the President of Ukraine.