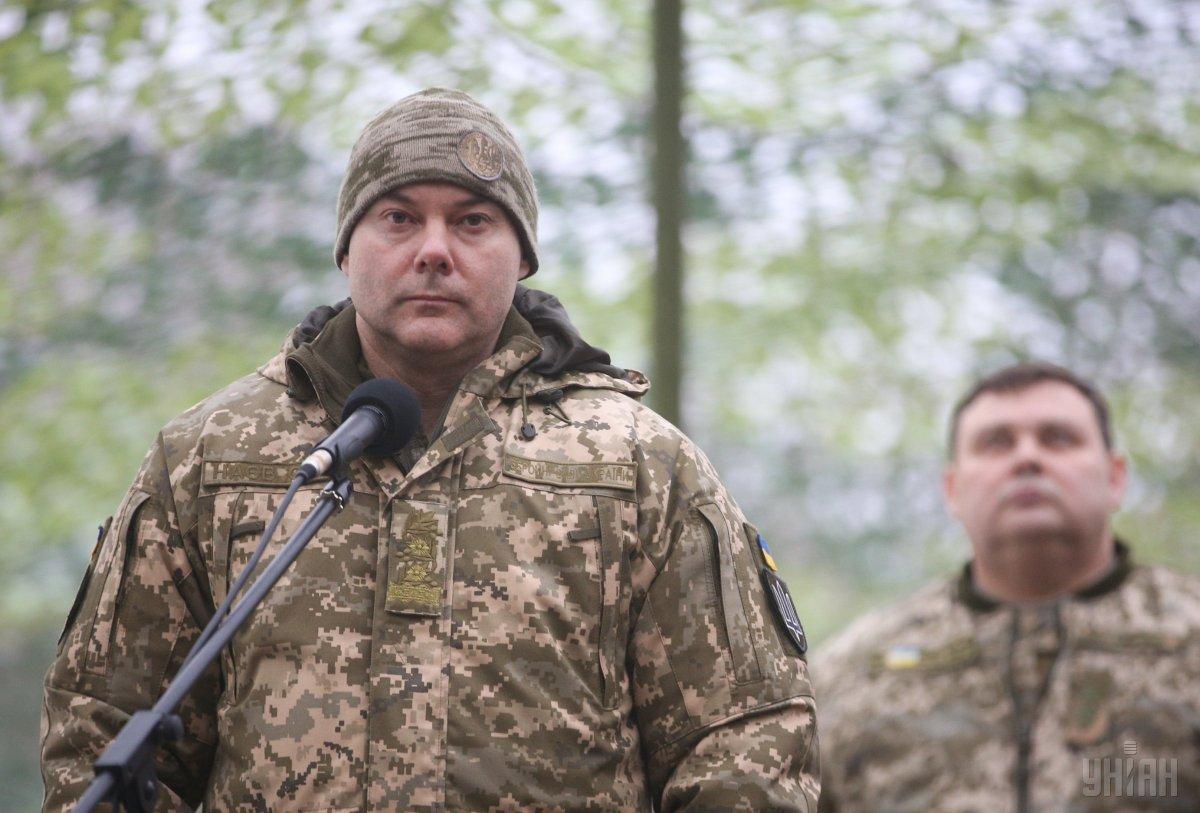 Photo from UNIAN
Among the greatest achievements, Nayev noted forcing the enemy to reduce fire intensity, which led to a decrease in the number of casualties among Ukrainian troops; a decrease in the crime level across the region; reconstruction of bridges; assistance in building roads and hospitals; and creation of proper living conditions for civilians.
"Thus, from the beginning of the Joint Forces Operation: without violating the Minsk agreements, about 24 square kilometers of territory was returned under our control, including three settlements (Khutir Vilniy, Pivdenne, and Shumy); nearly 4,576.7 ha was checked for explosives; 52,655 explosives were destroyed; 1,000 hectares of territories now used for commercial purposes have been restored; 374 weapons, about 252 kg of explosives, over 300,000 ammunition pieces were withdrawn from illicit circulation; material assets used illegally worth about UAH 274 million (US$10.29 million) were also seized," he said in a statement posted by the press center of Ukraine's Joint Forces Operation on Facebook.
Read alsoNayev: Ukraine's armed forces not much different from NATO armies today
Nayev also said, as part of his "Help to the East" initiative, medical equipment worth UAH 5.8 million (US$217,881) was transferred to health care institutions in Donetsk and Luhansk regions.
"I bow to the feat of those who sacrificed their lives for the sake of our Homeland. We remember each of you. You will always stay in our hearts," he added.