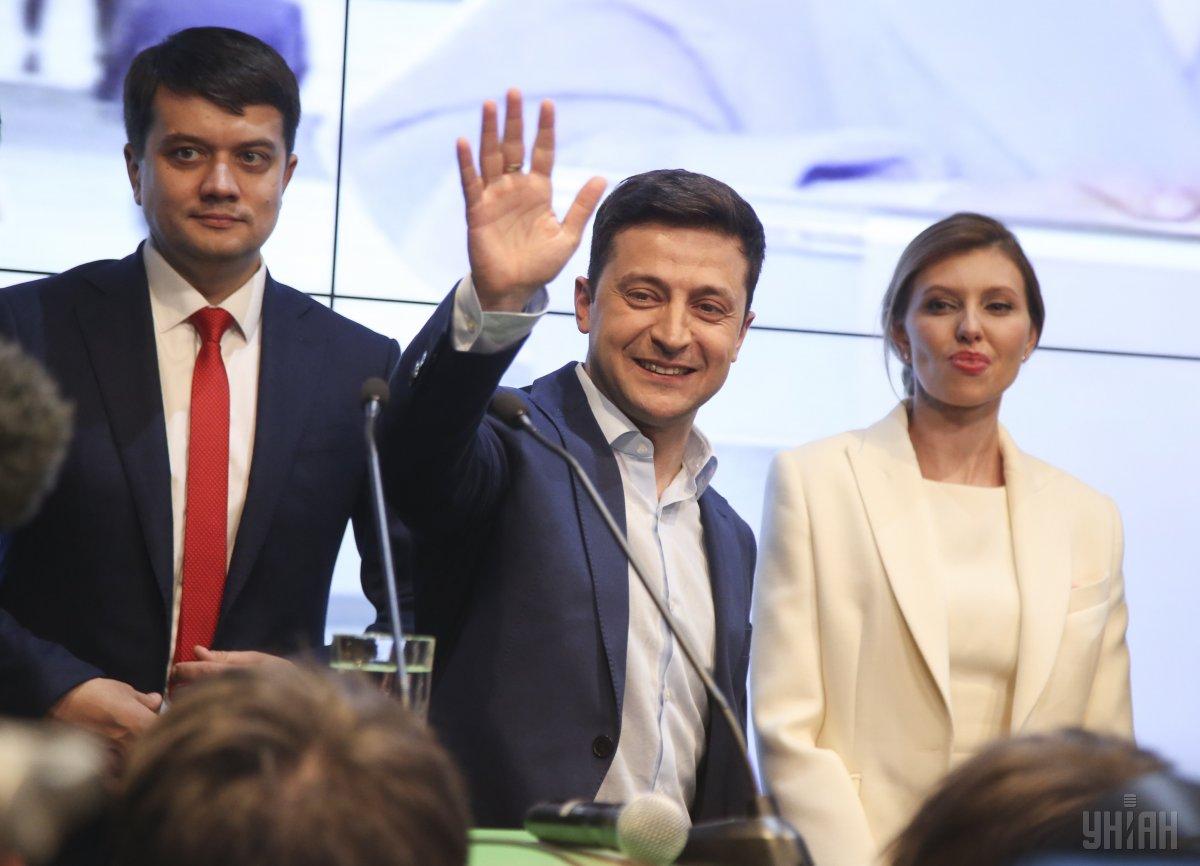 Photo from UNIAN
The team of President-elect Volodymyr Zelensky will not name new ministers, a prosecutor general or a head of the SBU Security Service of Ukraine before the new president takes office.
"As soon as the team enter the presidential administration, they will have access to certain information," Zelensky's associate, creative officer of his campaign headquarters Yuriy Kostyuk said in an interview with the Ukrainian online newspaper Ukrayinska Pravda.
He said the president-elect would not name the above-mentioned positions until after his inauguration.
Read alsoZelensky wants to move from presidential administration premises to "European-type transparent office" – business partner
"We cannot name a [future] SBU head or, for example, a prosecutor general because one thing is to name that person, and another thing is to appoint one. We do not have the resources needed to fully vet people the way this should be done – to check if they have relatives in Russia, to see their background, their actual biography," Kostyuk said.
According to him, Zelensky's team believe "there must be a vetting done not only by the special services, but also by the public."
"Today, civil activists enjoy a high level of public trust and find skeletons in closets better than anyone. Therefore, only once such full vetting has been completed, can these people be named," Kostyuk said.