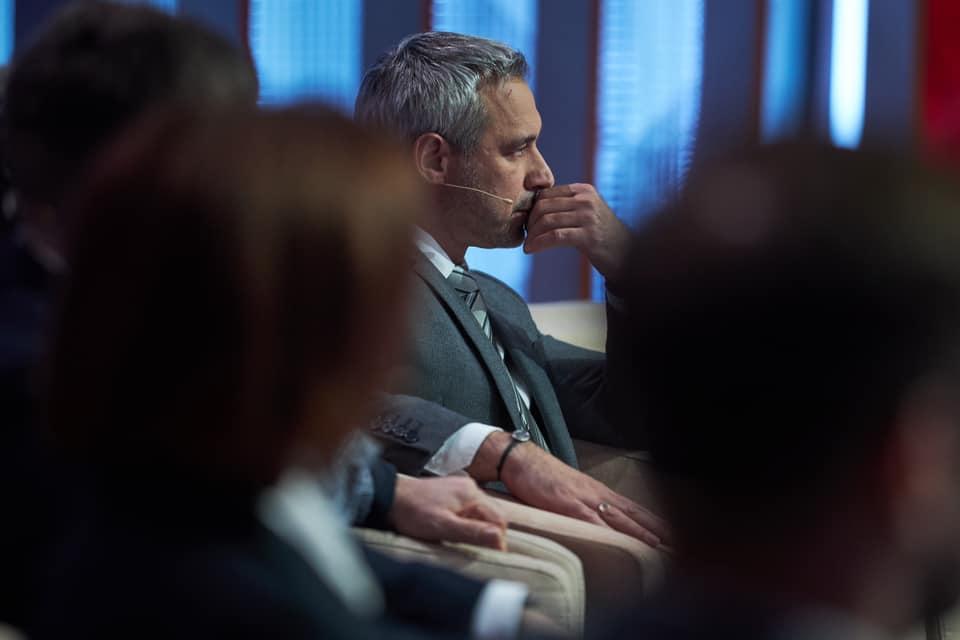 facebook.com/ze2019official
Ukrainian President-elect Volodymyr Zelensky's advisor for law enforcement oversight and anti-corruption policies, Ruslan Riaboshapka, has said that criminal liability for illegal enrichment will be restored in Ukraine.
"Yes, definitely, this is one of our top-priority initiatives. Criminal liability for illegal enrichment will be restored. Moreover, we've offered an additional tool that will mitigate the negative effect, an actual amnesty of illegally obtained capital, which took place due to the decision of the Constitutional Court," he told a briefing in Brussels, where Zelensky's envoys met with EU officials, as reported by the Ukrainian media outlet European Pravda on May 3.
According to Zelensky's advisor on international relations Oleksandr Danyliuk, the issue is one of the conditions for the country's successful cooperation with the IMF.
Read alsoU.S., EU ambassadors, IMF mission ask Ukraine to postpone consideration of bills regarding illegal enrichment – MP
"For the European side, this is also one of the priorities, as they talked about it several times," Riaboshapka added.
Earlier, the EU proposed expert assistance in drafting bills on illegal enrichment to Verkhovna Rada Committee on Legislative Support of Law Enforcement.
The European Union, the U.S., the IMF, and the World Bank believe that the new bills on the renewal of the Article on illegal enrichment in the Criminal Code of Ukraine cannot be an effective means in the fight against corruption; therefore, they should be revised.
As was earlier reported, the Constitutional Court of Ukraine, on a motion of 59 Ukrainian MPs, declared unconstitutional Article 368-2 of the Criminal Code (illegal enrichment) since its provisions "do not comply with the principles of the rule of law and the presumption of innocence."
This decision has caused concern on the part of the IMF, as well as the U.S. and British embassies in Ukraine.
Ukrainian President Petro Poroshenko submitted a bill to the Verkhovna Rada, Ukraine's parliament, which is set to restore the Article in a revised edition.
In turn, MPs filed more than 10 alternative initiatives.