Savchenko's lawyer says there is video evidence of her innocence
There is video evidence that Ukrainian pilot, MP and member of the Ukrainian delegation to PACE Nadia Savchenko was abducted before the deaths of Russian journalists Igor Korneliuk and Anton Voloshin, Mark Feygin, her lawyer, said on Ukrainian television's Channel 24 on Tuesday.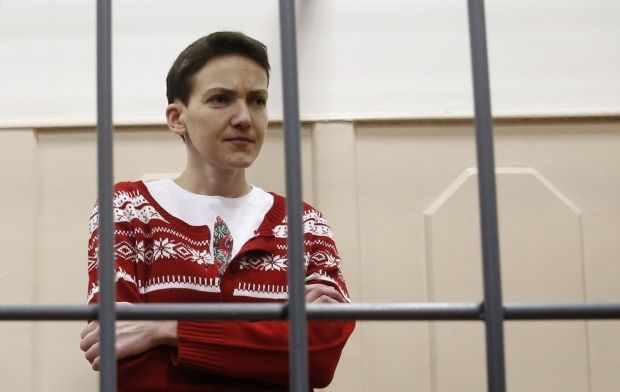 REUTERS
According to Feygin, the video shows the militants blindfolding Savchenko and interrogating her.
"The fact that [the video was shot] on the territory of Ukraine is not disputed by the prosecution, as it does not claim the opposite and agrees that Nadia was captured by the Zaria battalion on June 17. Time is now much more important," Feygin said.
According to the lawyer, the defense's experts have determined that the video was filmed at around 1000.
Prosecutors claim Savchenko directed the shelling in which the Russian journalists were killed, and after that, at about 1200, called Serhiy Melnychuk, the commander of the Aidar battalion.
However, the evidence of the prosecution and the video evidence are in conflict, because according to the evidence given by her lawyers, Nadia had already been in captivity for two hours, with the militants taking her phone and putting a balaclava on her head.
"Our experts have conducted their own study. A specialist in astronomy determined by … the position of the sun [in the video] that the time was 1000," Feygin said.
The lawyers of Savchenko filed a petition to attach the video to the materials of the case and to conduct two studies (to identify Savchenko's voice and a digital study to confirm the time of filming).
The author of the video is also known – Russian citizen Egor Russkiy, who now calls himself as "mayor" of Lutuhyne in Luhansk region, controlled by the Russian-backed militants. The lawyers require that the prosecution also question him.
If you see a spelling error on our site, select it and press Ctrl+Enter