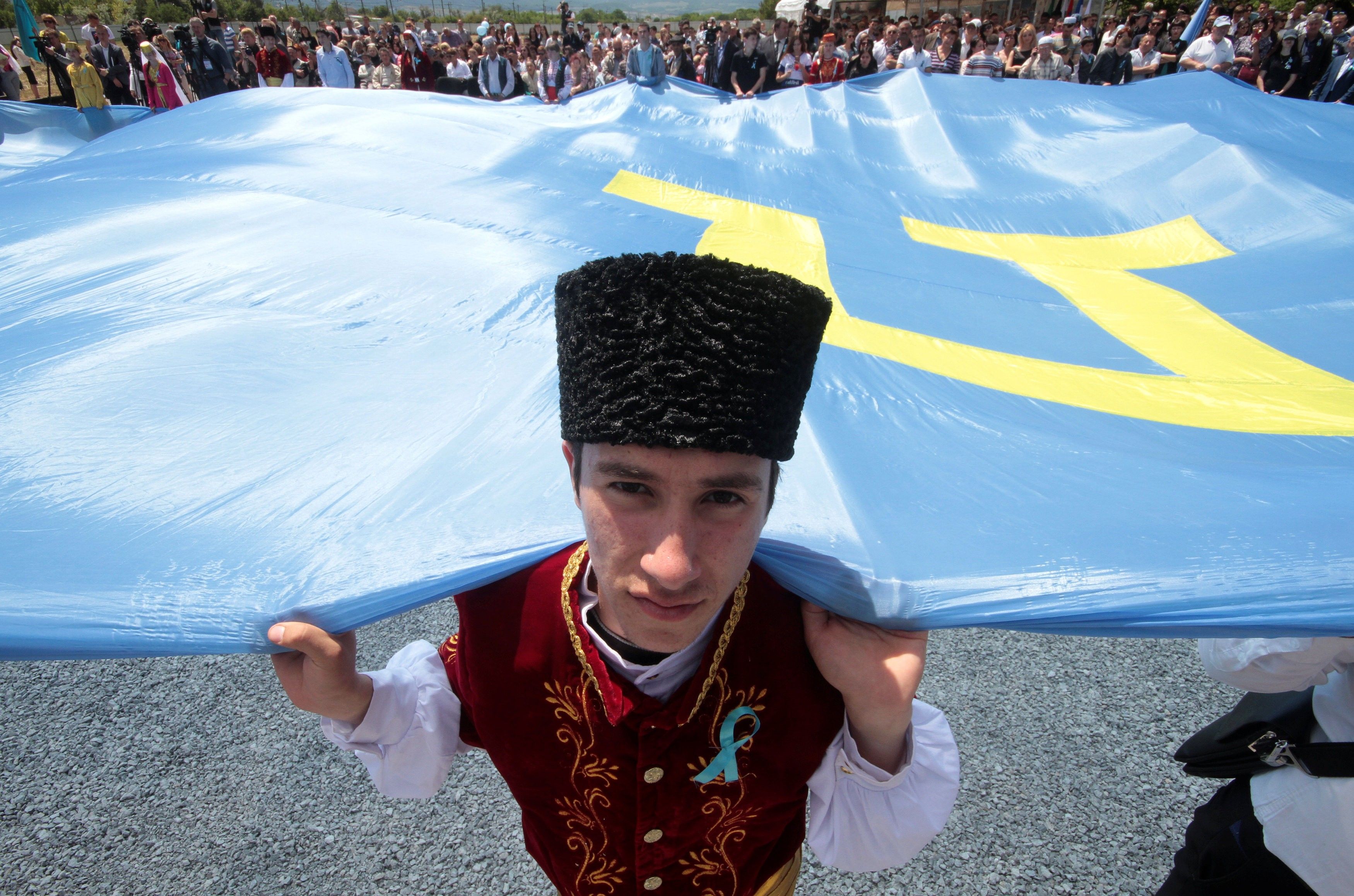 REUTERS
Russia is intensifying repression against Crimean Tatars and Ukrainians living in the temporarily occupied Crimea to intimidate them and eventually squeeze them out the peninsula, says Eskender Bariiev, chairman of the Crimean Tatar Resource Center.
Presenting a report on human rights violations in the occupied Crimea over the first quarter of 2019 in Kyiv on Tuesday, May 7, Bariiev said: "Despite these five years of occupation, Russia doesn't just continue, it intensifies its repressive actions against the indigenous Crimean Tatar people and Ukrainian activists to squeeze them out [of Crimea] and intimidate them," an UNIAN correspondent reports.
According to Bariev, the Russian Federation is trying to turn the Crimea into a military bridgehead without dissidents who would disagree with Russia's illegal actions. "They are trying to get rid of 'unwanted' people by intimidating them, conducting searches, accusing them of terrorism, extremism, and other crimes," Bariiev said.
Read alsoRussia allows possibility of pulling out of human rights convention
Elvir Sagirman, a communication manager at the Crimean Tatar Resource Center, says Russians troops been regularly conducting illegal military exercises on the occupied peninsula.
Also, besides military exercises, Crimea's militarization is underway, accompanied by propaganda calling on local young men to join Russian army ranks.
Sagirman notes Russia's efforts to attract underage children to various actions held in the occupied Crimea.
"All these actions are in breach of international law, in particular, Article 51 of the Fourth Geneva Convention, which states that the occupying power may not compel people living in the occupied terriroties to serve in its armed or auxiliary forces," he added.