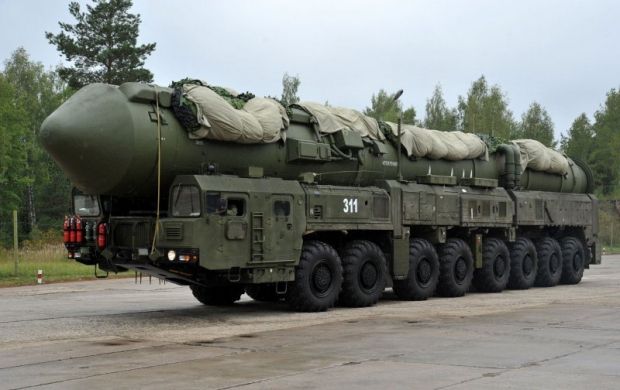 Russia's statements on nuclear weapon deployment in Crimea prove its unpredictability / topwar.ru
This was announced by spokesman for Ukraine's Foreign Ministry Yevhen Perebyinis, an UNIAN correspondent said.
"This is another fact to confirm the absolute unpredictability of Russia, as was the case with Russia's withdrawal from the Treaty on Conventional Armed Forces," he said.
According to him, by making such statements, Russia violates all international agreements.
"This arbitrary deployment of nuclear weapons not only violates all international agreements that control nuclear weaponry, Russia plans – if these statements are true – to deploy nuclear weapons in the territory of another state, as Crimea is the territory of Ukraine. Therefore, such statements can trigger nothing but condemnation by the international community," Perebyinis said.
As UNIAN reported earlier, Director of the Russian Foreign Ministry's department of non-proliferation and arms control Mikhail Ulyanov said that Russia may deploy nuclear weapons in the annexed Crimea.
In 1994, Ukraine decided to scrap its nuclear weapons.