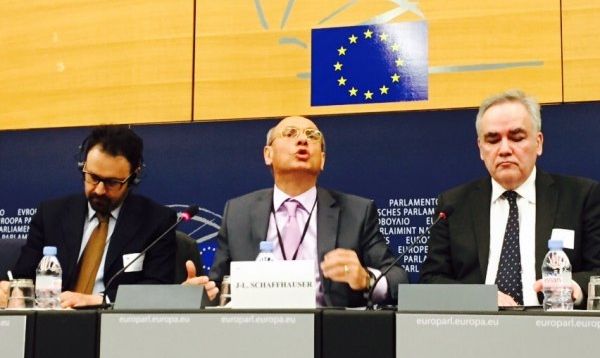 MEP Schaffhauser advocates the break-up of Ukraine / Photo by Mary Mezentseva
This was reported by Ukrainian newspaper Ukrainska Pravda with reference to a blog of Ukrainian MP from the Bloc of Petro Poroshenko Oleksiy Honcharenko.
Honcharenko also posted a video from a press briefing by Schaffhauser, where the Ukrainian MP was asking questions about the MEP's work for the Kremlin.
Schaffhauser together with other right-wing radicals from Europe attended "elections" in the self-proclaimed republics of Donetsk and Luhansk last autumn as observers. Schaffhauser described the elections as 'fair' and 'legitimate.'
Among the forum's founder participants were also MEP from Latvia Tatiana Zdanoka, who was earlier accused of spying for the Kremlin, and Czech Communist Miloslav Ransdorf.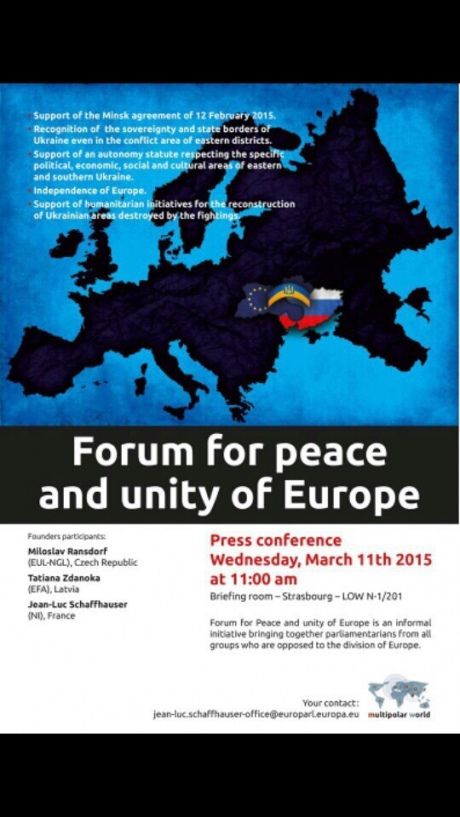 A flyer inviting to Forum advocating break-up of Ukraine