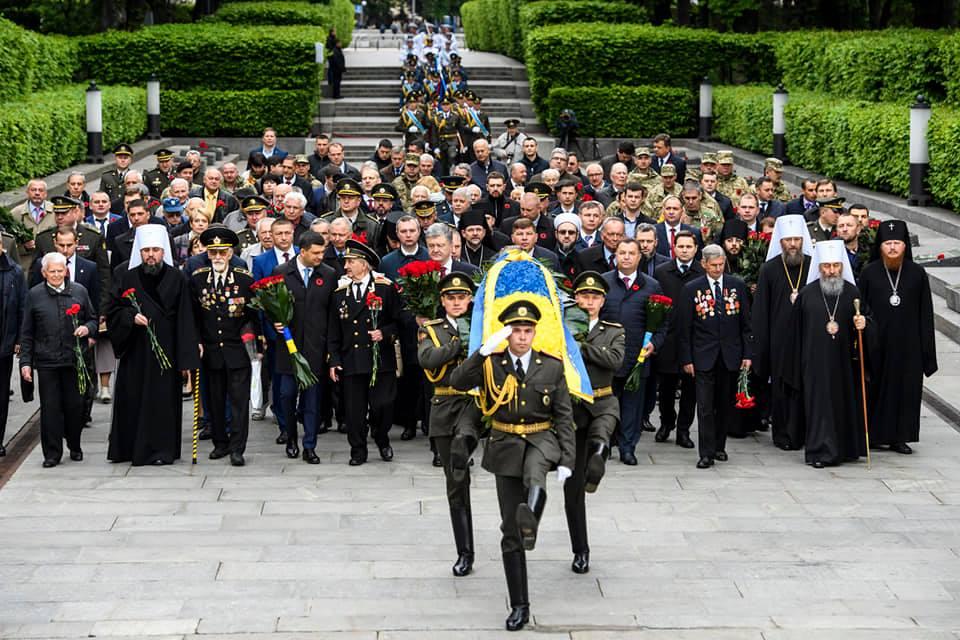 Facebook / Volodymyr Groysman
Ukrainian President Petro Poroshenko, Prime Minister Volodymyr Groysman, ministers and heads of churches on May 9 took part in a ceremony honoring the memory of victims on the occasion of the 74th anniversary of the victory over Nazism in World War II of 1939-1945.
Read alsoUkraine marks Day of Victory over Nazism in World War II
The ceremony took place in Kyiv's Park of Eternal Glory. The participants of the ceremony laid flowers at the Tomb of the Unknown Soldier, after which they honored the memory of the victims with a moment of silence.
The military orchestra performed the National Anthem of Ukraine, soldiers of the Honor Guard saluted in volleys and marched in front of the monument.