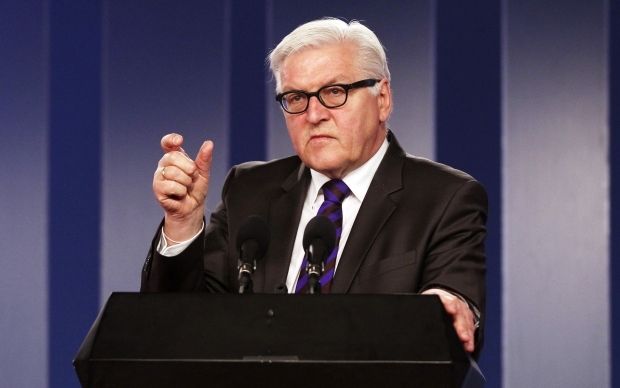 REUTERS
"The situation in the Donbas has significantly stabilized. The ceasefire is largely fulfilled. Now the OSCE mission should have the opportunity to monitor the withdrawal of heavy weapons from the demarcation line," Steinmeier said.
"I hope that in the coming days and weeks the situation will be stable enough to move to the next stage of the implementation of the Minsk agreements," Steinmeier said.
"The daily violations of the ceasefire in Ukraine should be brought to an end so that the parties could go to the next step and to pave the way for a political resolution to the conflict," he said.
In addition, according to John Kerry, the United States has insisted that both sides should withdraw their heavy weapons. He also called on Russia to stop supporting militants in the Donbas.
Ukraine's National Security and Defense Council reported on Thursday 50 attacks on Ukrainian positions overnight, including four cases of shelling by artillery. It also said the militants were continuing to build up concentrations of heavy weapons in Horlivka, Olenivka, Dokuchaievsk, and Telmanove – all places well within the buffer zone from which all such weapons are supposed to have been removed under the Minsk agreements.
Ukrainian military analysts have claimed that the militants are using the relative calm of the current ceasefire to redeploy weapons for fresh advances.