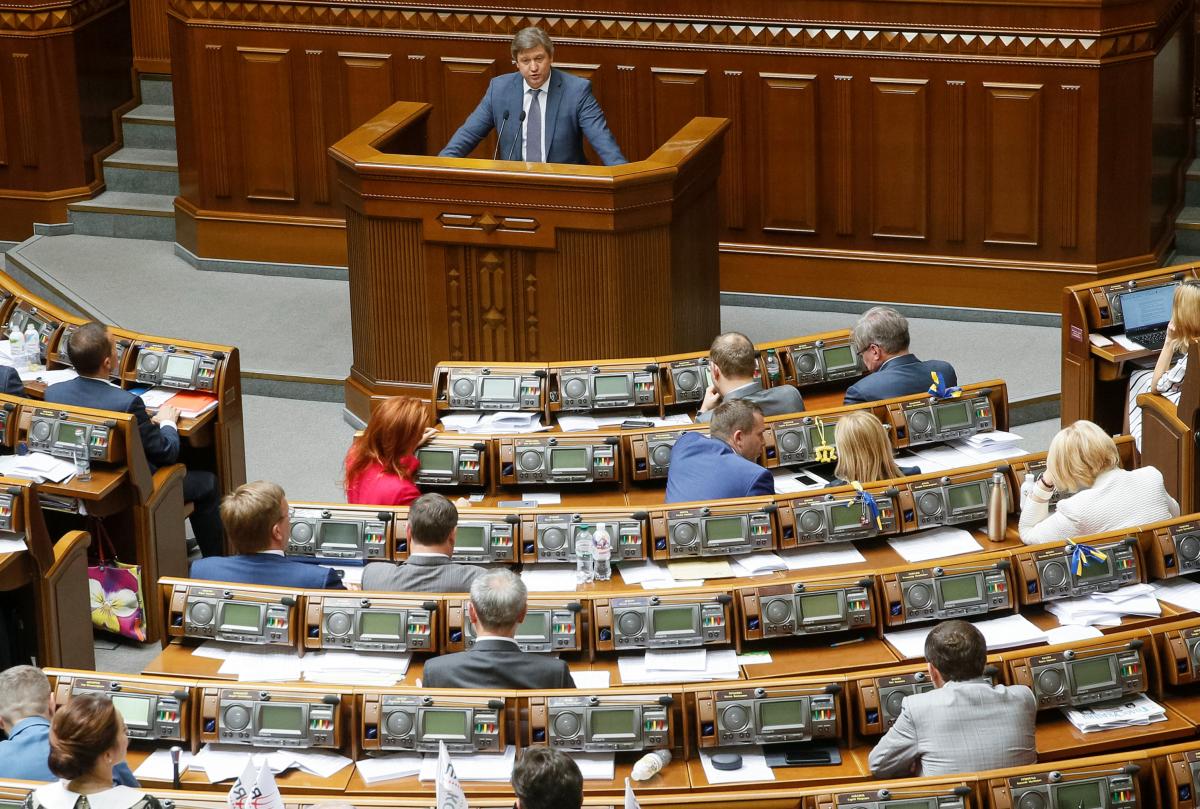 REUTERS
The team of the presidential election runoff winner Volodymyr Zelensky need the Verkhovna Rada, the Ukrainian parliament, to "make important decisions" while a non-performing parliament must be dissolved, that's according to Zelensky's advisor, former Finance Minister Volodymyr Danyliuk.
"We need to go to the Verkhovna Rada with personnel appointments and priority bills, submit them and insist that they vote! President Zelensky is going to act like that. What if they don't vote? Then... we need to make sure that after refusing to support some good initiative, an MP pays a high political price for this. He should explain to his voters, why he stands against anti-corruption laws and personnel upgrades," Danyliuk told Liga.net.
According to Danyliuk, there are several models of the president's interaction with the Verkhovna Rada.
Read alsoTo cooperate or to dissolve: Are snap parliamentary elections possible in Ukraine
"The first path implies under-the-table deals. This is what the Rada expects from us: to come and try to make deals and bargain... I'm confident in a different kind of approach. Zelensky has ... support and trust of 73% of the voters, and this is the only thing he needs rely on in his work with the Rada," said Zelensky's advisor.
"We need important decisions to be taken. Why dismiss a working parliament? However, a non-working one just needs to go," he added.
Danyliuk believes that, in case the Rada refuses to cooperate with the president, "it is possible to make their low trust turn into their loss in the next elections, and to enlist the support of civil society, which has learned how to put pressure on the authorities."
As UNIAN reported earlier, Danyliuk also named President Zerlensky's priorities for his first 100 days in office.