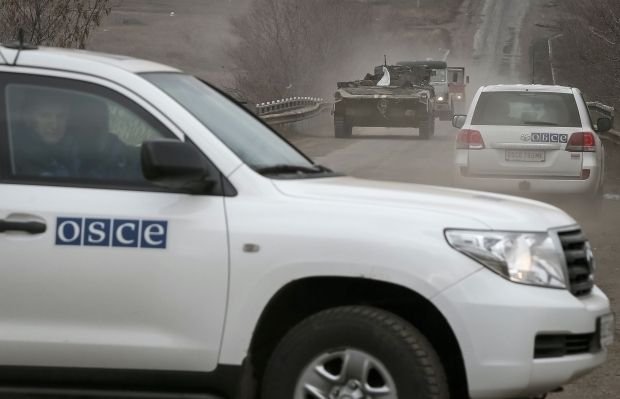 REUTERS
"Over the last week, observers of the OSCE mission witnessed a certain number of positive things in the Donetsk and Luhansk regions," Hug said.
"The mission observed the withdrawal of a large number of heavy weapons from the front line.
"We have also observed a decrease in the frequency of ceasefire violations with the use of such weapons. This shows that the second stage – the withdrawal of heavy weapons – stipulated in the package of measures signed in Minsk on February 12 is gradually implemented."
According to Hug, the assessments related to the third stage of the Minsk agreements, that is the verification of weapons withdrawal, are less positive.
"All parties know that heavy weapons should not only be withdrawn, but also remained withdrawn," Hug said.
"Almost a month has passed since the time when the Chief Monitor of the OSCE Special Monitoring Mission asked all parties to provide basic information about the number of heavy weapons, the route by which they are withdrawn and where they are stationed.
"Until such time as this information is provided by all the signatories, it will remain unclear as to what intentions the parties have, and to what extent they are capable of fighting."