Bloomberg: Savchenko may die of acute pancreatitis
Ukrainian pilot, MP and member of the Ukrainian delegation to PACE Nadia Savchenko, who was abducted and detained in Moscow jail, is suffering from acute pancreatitis after three months on hunger strike, Bloomberg reported on Thursday, with reference to her lawyers.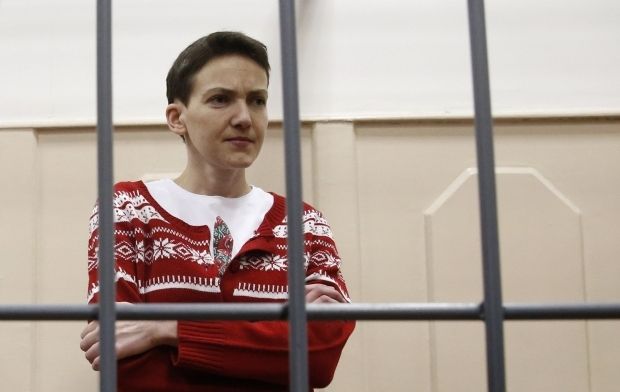 REUTERS
Her lawyers are afraid that she may die if the disease worsens and Ukrainian doctors are not allowed to visit her.
In particular, one of her lawyers, Ilya Novikov, told Bloomberg that Savchenko knew about her diagnosis from the doctors in a Moscow prison, according to Ukrainian newspaper Zerkalo Nedeli.
"There is a very serious threat to her life. Savchenko says that she will resume her hunger strike in protest, if by March 16 Russia doesn't allow an international medical commission to visit her, which will include the doctors from Ukraine," he said.
"If Nadia again refuses to eat, this could accelerate the inflammatory processes and worsen her disease," Novikov said.
As reported earlier, Savchenko also wrote in her recent letter that she suffered from acute pancreatitis. At the same time, she said that the prison doctors were introducing new products, which she could not always eat and which did not comply with the diet for sufferers of such a disease.
On March 5, Nadia Savchenko agreed to partially stop her hunger strike in response to the numerous calls from the Ukrainian and international communities.
If you see a spelling error on our site, select it and press Ctrl+Enter