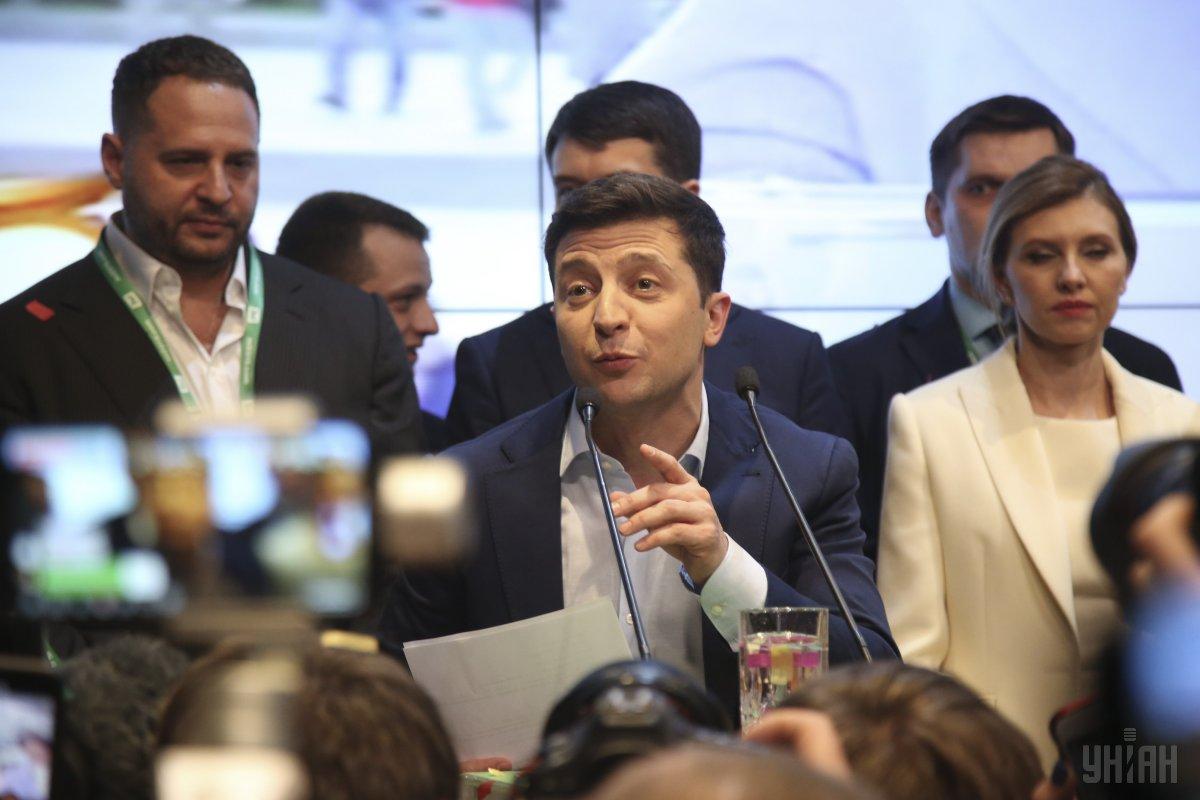 Photo from UNIAN
Dmytro Razumkov, a spokesman for Volodymyr Zelensky's headquarters, has said the decision of President-elect Volodymyr Zelensky on whether to dissolve the Verkhovna Rada, Ukraine's parliament, will depend on "what the parliament's actions will be."
"If we are talking about parliament dissolution, it's about what the parliament's actions will be," he told a Svoboda Slova [Freedom of Speech] panel show on Ukraine's ICTV channel, according to Hromadske.
Razumkov said an example of a negative step by the lawmakers was a bill on president, which Deputy Chair of the Verkhovna Rada Oksana Syroid at a meeting on April 22 urged to pass.
Read also"Non-working Rada must be dissolved": Zelensky's advisor on models of president-parliament interaction
According to Razumkov, such a law would significantly limit Zelensky's powers and prevent him from fulfilling promises made to voters.
"Certain lawmakers, representatives of the parliament's leadership said it was possible to try to pass this law, which in fact not only restricted the rights and duties of the president, but also to a certain extent violated the Constitution. After all, many of these functions, which they wanted to streamline with a potential law, belong to the constitutional powers of the president – and thus the institution of presidency would be liquidated, almost to an extent of shifting to a parliamentary Republic," Razumkov said.