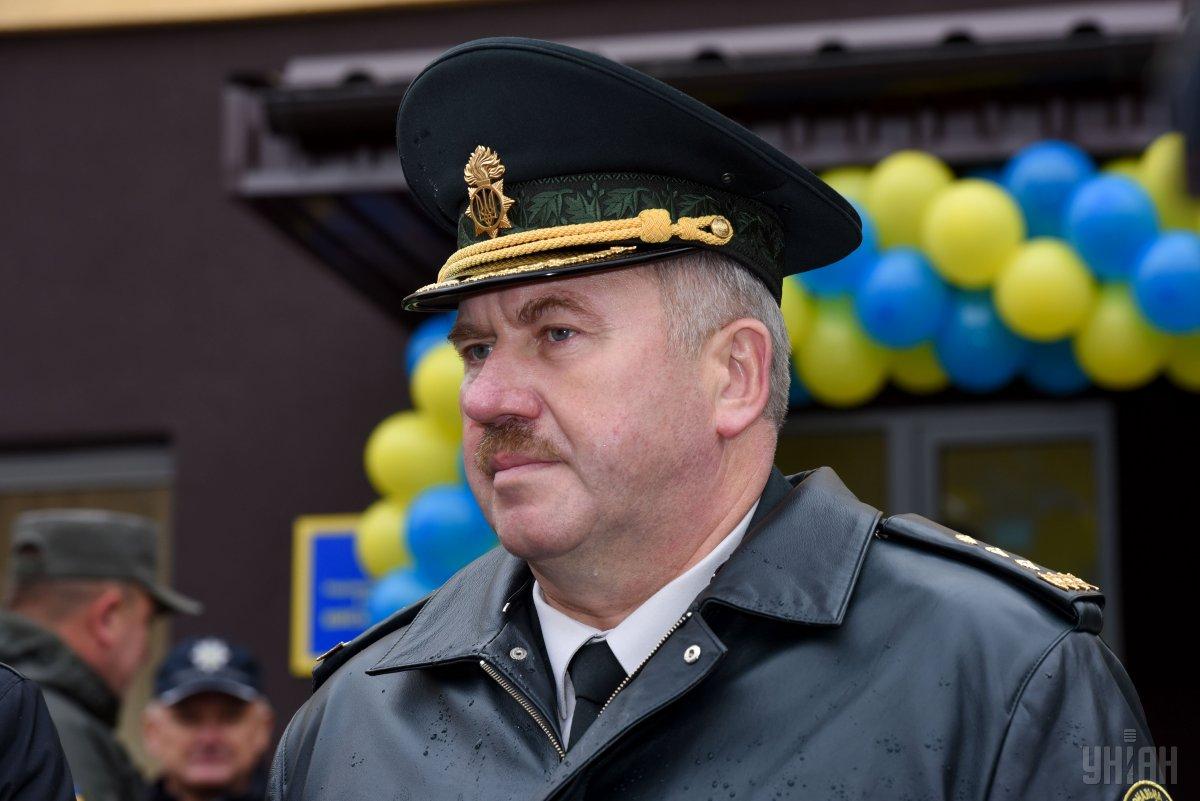 Allerov was detained on Tuesday, May 14 / Photo from UNIAN
Former Commander of the National Guard of Ukraine, Colonel General Yuriy Allerov has been detained on charges of possible involvement in a flat scam.
"The ex-commander of the National Guard was detained under Article 208 of the Criminal Procedure Code on suspicion of committing a crime under Part 5 of Article 191 of the Criminal Code of Ukraine (misappropriation, embezzlement of property or seizure through abuse of official position)," Press Secretary of the Specialized Anti-corruption Prosecutor's Office (SAPO) Olha Postoiuk told an UNIAN correspondent.
By the end of Tuesday, May 14, he will be served with charge papers, she added.
According to her, a probe into his case is under way.
SAPO is to lodge a motion on Wednesday, May 15, for Kyiv's Solomyansky district court to select a pretrial measure of restraint.
Allerov is charged with possible involvement in fraud schemes of building apartments for National Guardsmen, she added.
Read alsoPoroshenko dismisses Ukraine's National Guard Commander
Sixty-five flats were built in a remote district in Kyiv instead of originally planned 50 flats in the city's central Pechersky district.
The probe into the case started in December 2017.
As UNIAN reported earlier, President Petro Poroshenko dismissed Allerov from the post of commander of the National Guard of Ukraine on May 7, 2019. He was appointed chief guardsman on December 30, 2015.
The National Anti-corruption Bureau of Ukraine (NABU) said on Facebook on May 14 that its detectives were conducting searches in offices and houses of a number of National Guard officials, as well as in offices of certain private companies.
"The raid has been authorized and is being held as part of an investigation into a real estate corruption scheme, as a result of which the General Directorate of the National Guard of Ukraine, according to the investigators, has lost assets worth UAH 81.64 million, or US$3.12 million," NABU said.