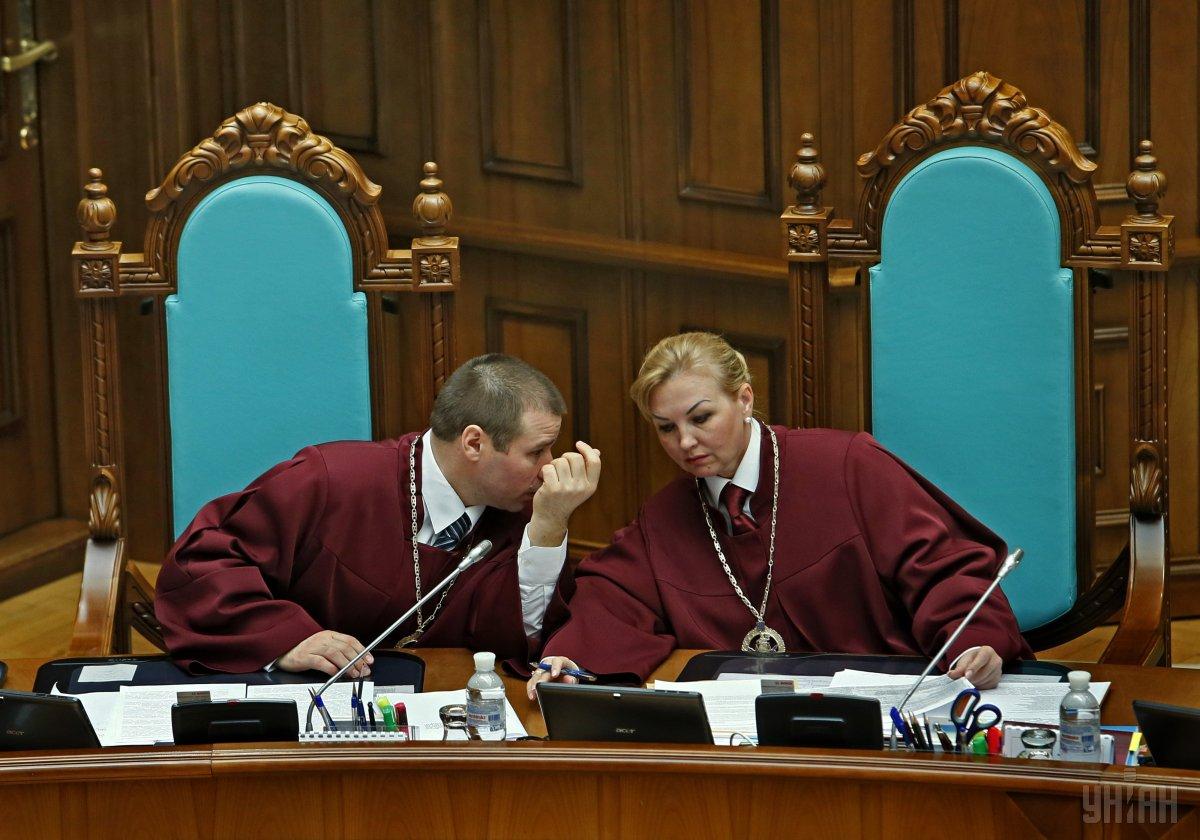 Shaptala has been appointed chairperson of Ukraine's Constitutional Court / Photo from UNIAN
Judge of the Constitutional Court of Ukraine (CCU) Natalia Shaptala has been tapped to head the court, yet she will stay in office until September as her nine-year term is expiring soon.
"Natalia Shaptala has been elected new CCU chairperson with 12 votes in her favor," a source in the court told UNIAN.
Read alsoUkraine's Constitutional Court could declare unconstitutional criminal liability for falsified income data
She was elected to replace controversial judge of the CCU Stanislav Shevchuk, who, prior to his dismissal on May 14, 2019, was CCU chairman since February 21, 2018.
Shaptala, born in Donetsk on April 18, 1959, is a Ukrainian lawyer with a PhD in Law. She was appointed to the Constitutional Court of Ukraine during Viktor Yanukovych's presidency.
UNIAN memo. The Constitutional Court on February 26 ruled that Article 368-2 of the Criminal Code of Ukraine (illegal enrichment) was unconstitutional. On March 15, CCU judges Mykola Melnyk, Serhiy Sas and Ihor Slidenko announced that Shevchuk's further stay in office could destroy the court and constitutional justice as a whole.
The judges also said Shevchuk "focused on using the capabilities of [his] high public office to achieve personal goals and satisfy his own ambitions."
According to the Anticorruption Action Center, Shevchuk's U.S. visa has been scrapped lately over the ruling on the legal enrichment article.
On April 17, the CCU Standing Committee on Rules and Ethics concluded there were grounds for dismissing Shevchuk from the position of a judge of the Constitutional Court over a significant disciplinary offense, gross and systematic neglect of his duties. The committee said it was incompatible with the status of a judge of the Constitutional Court and disqualified him.
Under Clause 3 of Paragraph 13 and Paragraph 27 of the CCU Rules of Procedure, the chairman of the court or his deputy, if he is absent, shall convene a special plenary court meeting no later than the seventh working day from the date of conclusions by the Standing Committee on Rules and Ethics to consider the dismissal of a judge.
Shevchuk, in turn, called his dismissal "a serious crime" and anti-constitutional "coup." According to him, "behind this crime is the main beneficiary [outgoing President Petro] Poroshenko, who is making every effort to retain power by maintaining control over the main state institutions." Shevchuk said he would challenge his dismissal in court.