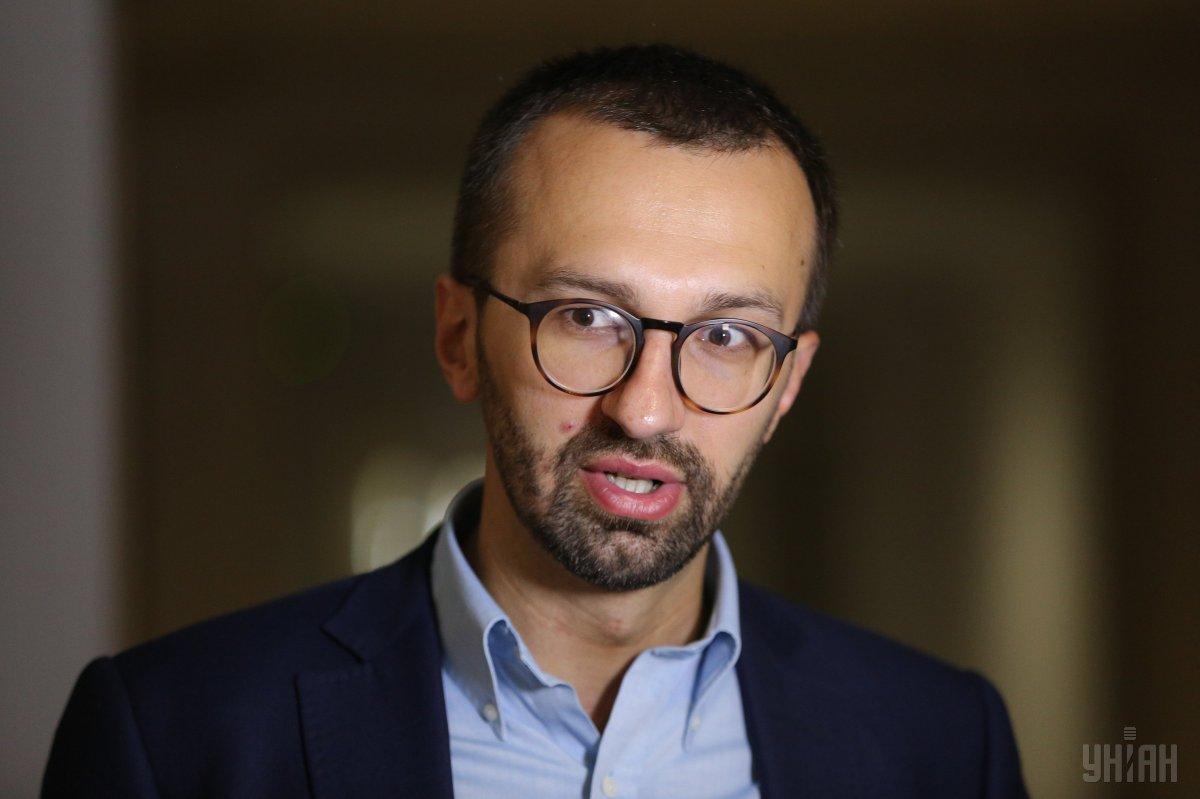 Photo from UNIAN
Ukrainian MP Serhiy Leshchenko on Tuesday, May 14, called on Prosecutor General Yuriy Lutsenko to immediately submit to Parliament a motion on ​depriving him of parliamentary immunity.
The statement came Tuesday as Leshchenko commented to reporters on Lutsenko's claims regarding his intention to charge Leshchenko with disclosing pre-trial investigation data in the case of the "black ledgers" case involving the former Party of Regions, ousted ex-president Viktor Yanukovych, and, among other figures, Donald Trump's former campaign chief Paul Manafort.
Leshchenko said he demanded that the motion be submitted to the Verkhovna Rada "today" or "tomorrow," an UNIAN correspondent reported.
Also, the deputy urged Lutsenko to conduct an investigation "as soon as possible and to stop using this case as a means of maintaining his authority as prosecutor general."
Read alsoZelensky being pulled into domestic political conflict in U.S. – media
Leshchenko called on the prosecutor general to stop "a political show, behind which stand his narrow, cheap, and corrupt interests as prosecutor general."
The deputy urged the top prosecutor not to fuel the conflict that is being fomented between the Democrats and Republicans in the United States.
"If he is interested in my historical role in these events, I urge that the interrogations in the Party of Regions 'black ledgers' case be live-streamed, so that the whole country could hear and see what had been happening," Leshchenko stressed.
At the same time, during his testimony, he promised to answer questions on merits and not use the occasion as a PR stunt.
The deputy also said that he was ready for a probe into his alleged disclosure of investigation data in the "black ledgers" case, adding that this should happen "in conjunction with another case where Yuriy Lutsenko himself can become one of the targets."
Read alsoLutsenko: U.S. citizens based in Ukraine rather than Ukrainians meddle in U.S. elections in 2016
At the same time, Leshchenko did not elaborate, only noting that Lutsenko "in parliament headquarters personally told me about a pre-trial investigation in one of the highest-profile cases of the last five years, which concerned Ukraine's top leadership and which led to a conflict within the coalition and serious political consequences in Ukraine."
"I believe Yuriy Lutsenko is well aware what case I'm talking about," Leshchenko said.
The deputy stressed his readiness to testify in this case as a witness.
As UNIAN reported earlier, in August 2016, Leshchenko said U.S. political consultant Paul Manafort, journalist Larry King, and Svoboda Party in Ukraine received money from the so-called "black ledgers"of the pro-Yanukovych  Party of Regions.
On December 12, 2018, the Kyiv District Administrative Court declared unlawful the actions of Artem Sytnyk, Director of the National Anti-corruption Bureau, and MP Serhiy Leshchenko on disclosing data on Manafort, who at the time when such data were disseminated, led Donald Trump's campaign headquarters.
Read alsoNABU refutes allegations of attempts to influence U.S. presidential election in 2016
On May 14, Lutsenko said that Leshchenko would be summoned for questioning on the fact of disclosing investigation data on the "black ledgers" of the Party of Regions.
Also, the Prosecutor General accused the deputy of interfering in the American elections in 2016 with the aim of helping one of the presidential candidates.