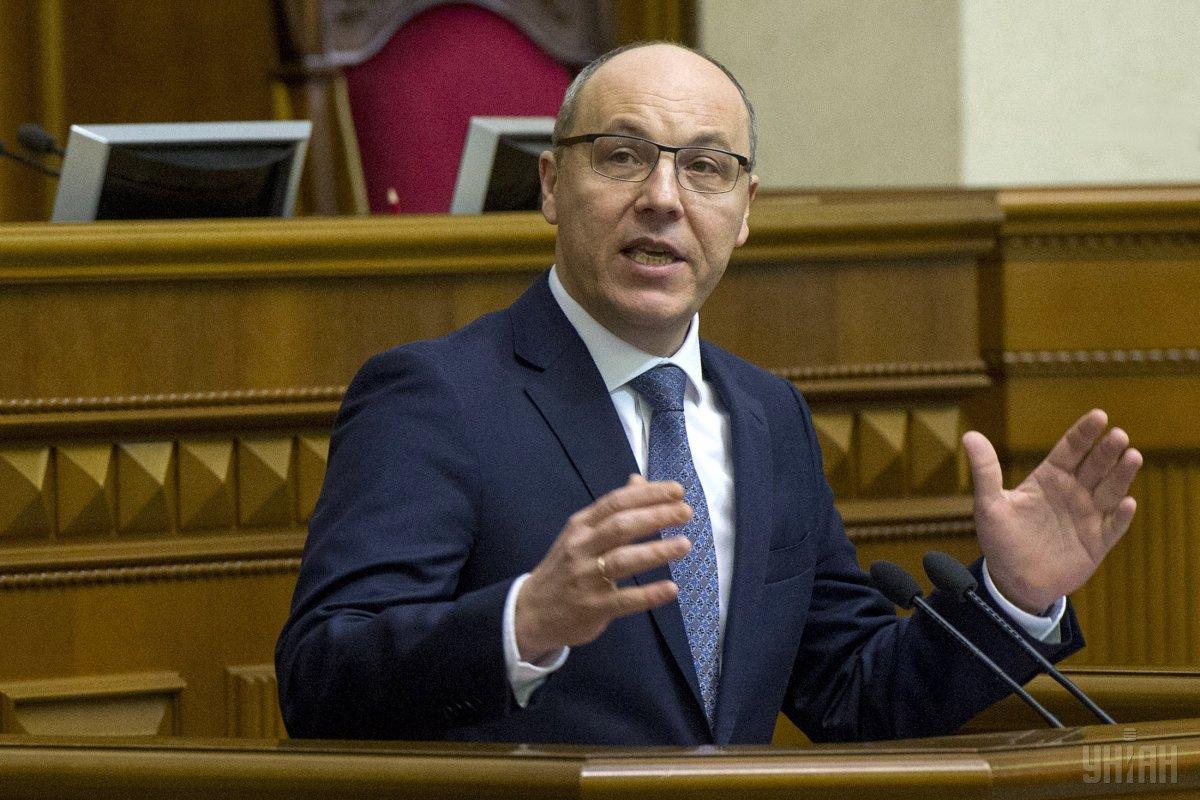 Photo from UNIAN
Chairman of the Verkhovna Rada of Ukraine Andriy Parubiy has said the issue of setting a date of the inauguration of President-elect Volodymyr Zelensky may be considered by the parliament at a meeting on May 16.
According to Parubiy, the issue will be heard after the voting is held for the bill on the activities of the State Bureau of Investigation, which is planned to be considered on May 15.
"I hope there will be a Committee hearing today, and we will consider the issue of inauguration [on May 16]," Parubiy said at a meeting of the Verkhovna Rada, Radio Liberty's Ukrainian Service reports.
Read alsoUkraine's President-elect Zelensky unhappy with delay in setting his inauguration date
As of May 14, eight draft resolutions had been registered in parliament with different dates for the newly elected president's swearing-in ceremony. Yet, one of them was withdrawn. They propose different dates, namely May 17, May 19, May 20, May 26, and May 28 for the event.
The parliament's committee for procedures and regulations will consider the draft resolutions on Wednesday, May 15, and should the committee take a positive decision, the documents will be put to the vote on Thursday, May 16.
Zelensky asked lawmakers to schedule the official event for May 19.