Kremlin announces Putin's 'return'
Russian President Vladimir Putin will meet with the leader of Kyrgyzstan Almazbek Atambayev in St. Petersburg on March 16, the Kremlin's press service reported on Friday.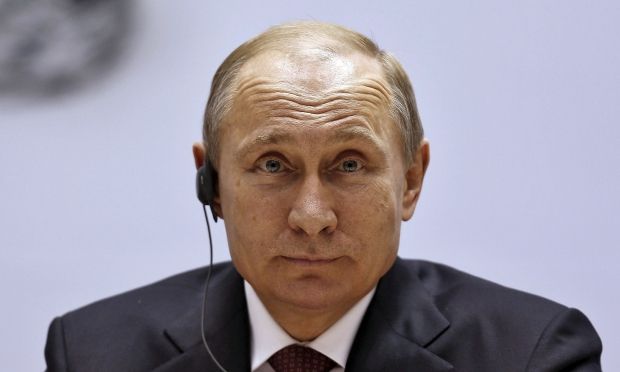 REUTERS
"The agenda of high level talks will include key issues regarding further strengthening of Russian-Kyrgyz cooperation, primarily, in trade, investment, cultural and humanitarian spheres, as well as in the energy sector," the formulaic Kremlin press office statement reads.
But the seemingly routine meeting has assumed a special significance due to the absence of Putin from public view for a period of over a week, which has led to a frenzy of speculation on the Internet about the Russian leader's health.
Adding to the speculation, the Kremlin has released photos and video of the Russian leader during his "absence" that appear to have been taken or recorded in advance of Putin slipping out of view. The Russian president has not been seen in public since March 5.
Presidential press secretary Dmitriy Peskov assured journalists that Putin is healthy, and there had been no extraordinary changes in his working schedule.
However, over the last week the Russian president has skipped a visit to Kazakhstan, and he was a no-show for a board meeting of Russia's FSB security service – an event he usually likes to attend.
There was more speculation when two military helicopters appeared and landed in central Moscow, an event unusual enough to be photographed and videoed by several curious onlookers.
But Putin has disappeared from view in the past, and then reappeared without fanfare. There are rumors he has undergone plastic surgery or other treatments to maintain his relatively youthful looks – the Russian leader is 62.
If you see a spelling error on our site, select it and press Ctrl+Enter