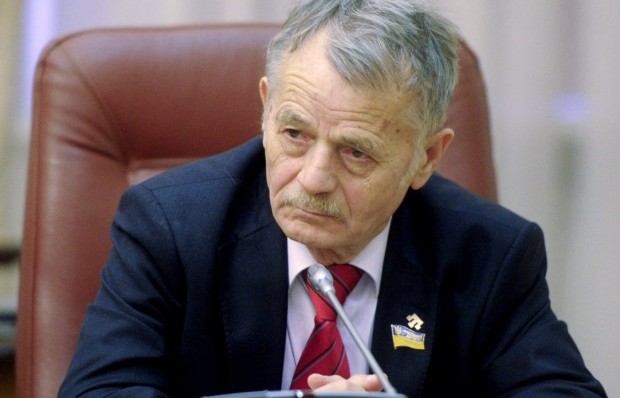 Mustafa Dyhemilev / Photo from UNIAN
Chairman of the Mejlis of the Crimean Tatar People, Member of Parliament of Ukraine Refat Chubarov says "police officers" in Russian-occupied Crimea suspect the stepson of the Ukrainian President's envoy for the Crimean Tatar people, Mustafa Dzhemilev, as well as about 10 other local residents of involvement in terrorist activities.
"On May 15, 2019, in Bakhchisaray, Russian occupiers — precinct police officers — raided the houses of Crimean Tatars, interrogating and checking them against their lists.
At the same time, police officer of the 6th residential district Ekaterina Yakhova came to the house of Safinar Dzhemileva, wife of the Crimean Tatar leader Mustafa Dzhemilev. At that time, their adult adopted son Eldar was alone in the house," he wrote on Facebook on May 15.
Read alsoHizb ut-Tahrir case: Russian court extends remand time for Crimean Tatar men
The police officer recorded Eldar's personal data, checking him against a certain list with several dozens of names and stating that all of them, including Eldar, are allegedly involved in terrorist-related activities.
The Mejlis Chairman does not rule out that Russian occupation authorities are preparing new large-scale provocations against the Crimean Tatars.