EU Council 'not to discuss Ukraine or new Russian sanctions' at next meeting
The EU's Foreign Affairs Council will make a statement on the anniversary of Russia's annexation of Crimea on March 16, but will hold no discussions on the Ukrainian issue or on further sanctions against Russia, a senior European diplomat has told UNIAN's Brussels correspondent.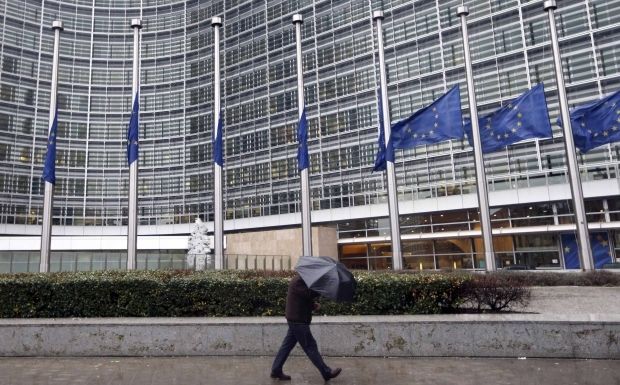 REUTERS
"It will be the first anniversary of the illegal annexation of the [Ukrainian territory of] Crimea, and there will be a statement from the 28 EU member states on this issue, but without any conclusions," the diplomat said.
According to the official, the EU will reiterate its position regarding the annexation of the Crimea, demonstrating "that we have not forgotten about it, and our positions remains unchanged from a year ago."
At the same, no separate debates are expected on the Ukrainian crisis, according to the diplomat.
However, the Ukrainian issue is included in the agenda of the European Union summit that will be held a few days later, the diplomat said.
"The Ukrainian issue will be discussed a few days later at the EU Council meeting, and there will be a debate on sanctions. But as of today, I do not see the unity [required to agree on] further sanctions," the European official said.
In addition, the foreign ministers will discuss the EU initiative regarding "Eastern Partnership" on the eve of the summit in Riga.
"A draft declaration will be sent to member states in the near future, in which we confirm our commitments to our partners", the diplomat added.
The official also said that at a meeting of Foreign Affairs Council would be attended by six foreign ministers of the "Eastern Partnership" countries.
If you see a spelling error on our site, select it and press Ctrl+Enter