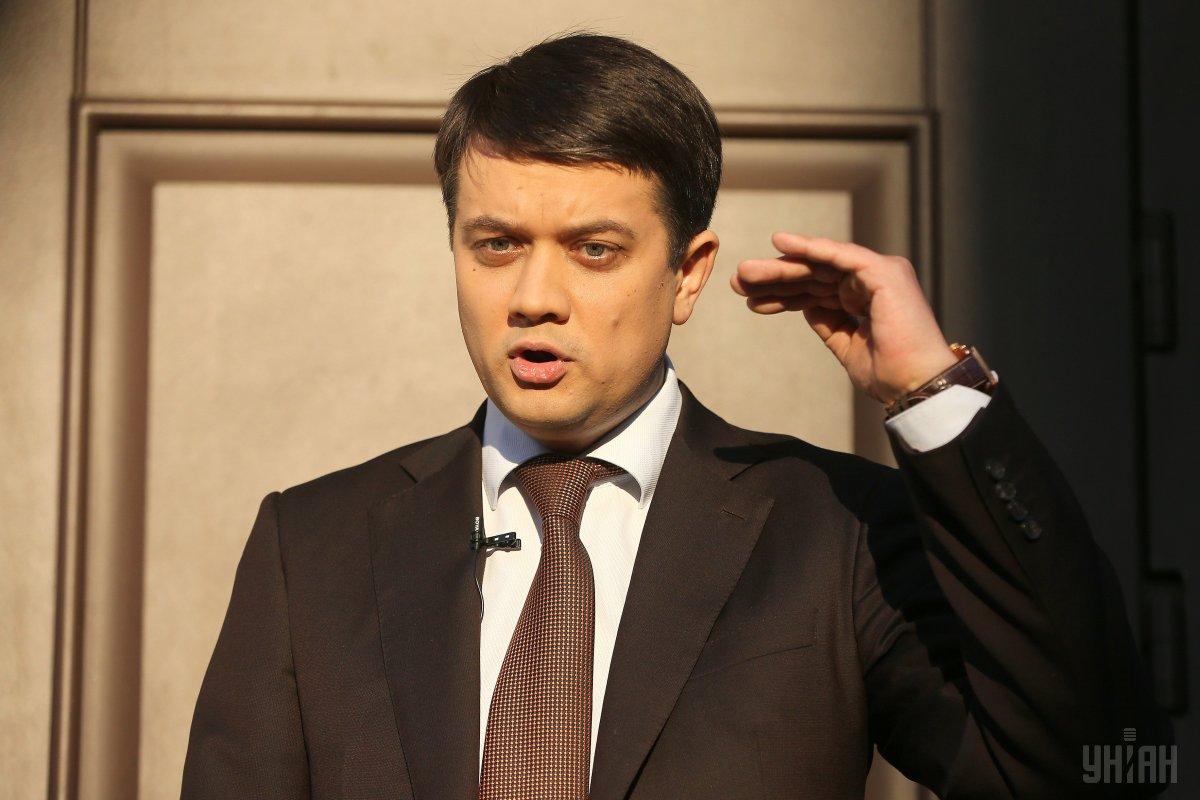 Photo from UNIAN
Dmytro Razumkov, a spokesman for Ukraine's President-elect Volodymyr Zelensky, named the reasons giving the new president grounds for the dissolution of the Ukrainian parliament.
"There are prerequisites giving the president the opportunity to dissolve Parliament. They are very clear and spelled out in the law. One of these prerequisites is the lack of coalition, and in my opinion, there is no coalition today," Razumkov told the Pravo na Vladu [Right to Power] TV panel show, according to the TSN news service.
"That's because there's no total of '226 deputies' in the two coalition factions. There have been numerous inquiries by various organizations, commercial and civil ones, as well as from people's deputies, who asked Mr. Parubiy to provide a names list of the coalition. Why isn't the Ukrainian people allowed to see who is in a coalition and thus responsible for all of the parliament's actions? There has been no answer. So if we talk of this formal reason, it is out there," he said.
Read alsoZelensky's inauguration to be held May 20
Razumkov also showered criticism on the recent initiative by certain MPs to vote a draft law "On the President", which would significantly shrink presidential powers.
The idea, Razumkov claims, came from Rada Speaker Andriy Parubiy.
"The idea emerged on Monday, and on Thursday, the deputies were to vote for the bill, where, in fact, in violation of all procedures, including the Constitution, they planned to strip the president of almost all powers and turn him into a nominal figure. This would prevent him from fulfilling his promises made during the election campaign," said Zelensky's spokesman.
As UNIAN reported earlier, Lb.ua claimed, citing its sources, that on Friday, May 17, the People's Front faction was preparing to announce its withdrawal from the European Ukraine Parliament Coalition to create procedural conditions for preventing the dissolution of the Verkhovna Rada.