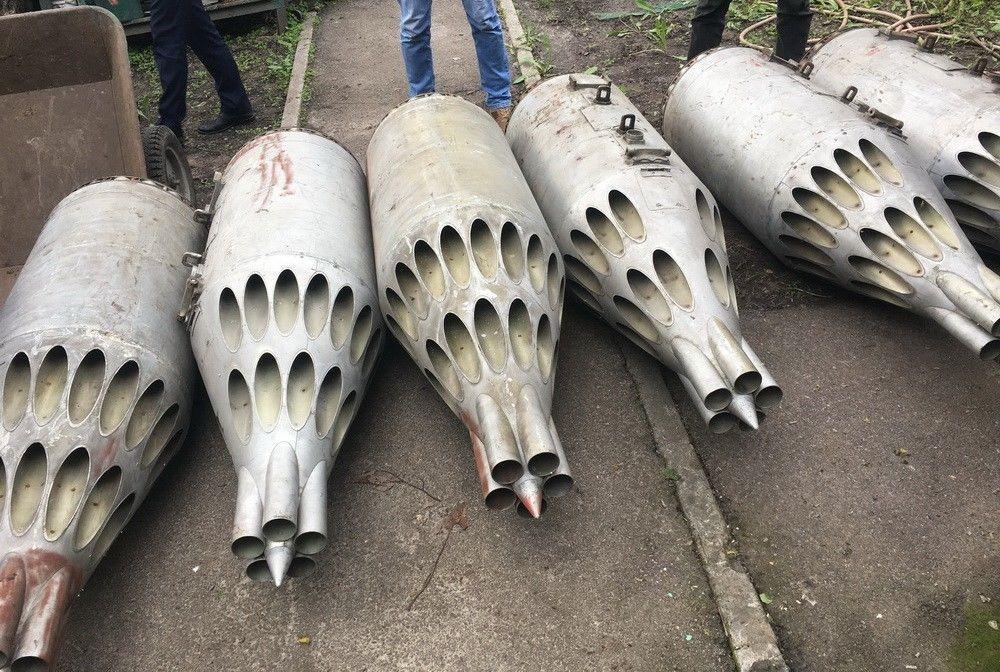 SBU press center
The Security Service of Ukraine, together with the police and prosecutors, have revealed in one of the private households in Kyiv region a batch of aircraft armament stored illegally.
During a warranted search, operatives seized six UB32 salvo rocket pods designed for MiG-21 fighters, MiG-27 fighter-bombers, and Mi-24 attack helicopters to fire S-5 unguided 55mm rockets.
The investigation says perpetrators who stacked up the weapons planned to traffick them to certain African countries for further use in military conflicts.
Read alsoNATO confirms readiness to assist Ukraine in enhancing protection of ammo depots - media
The measures taken by law enforcers have prevented the supply of lethal arms to countries subject to international sanctions imposed by the UN Security Council.
According to experts, had the culprits' plot been successfully fulfilled, the supply could discredit Ukraine on the world arms market due to non-compliance with international norms and pose a risk of sanctions being introduced against the country.
Further investigation is underway.