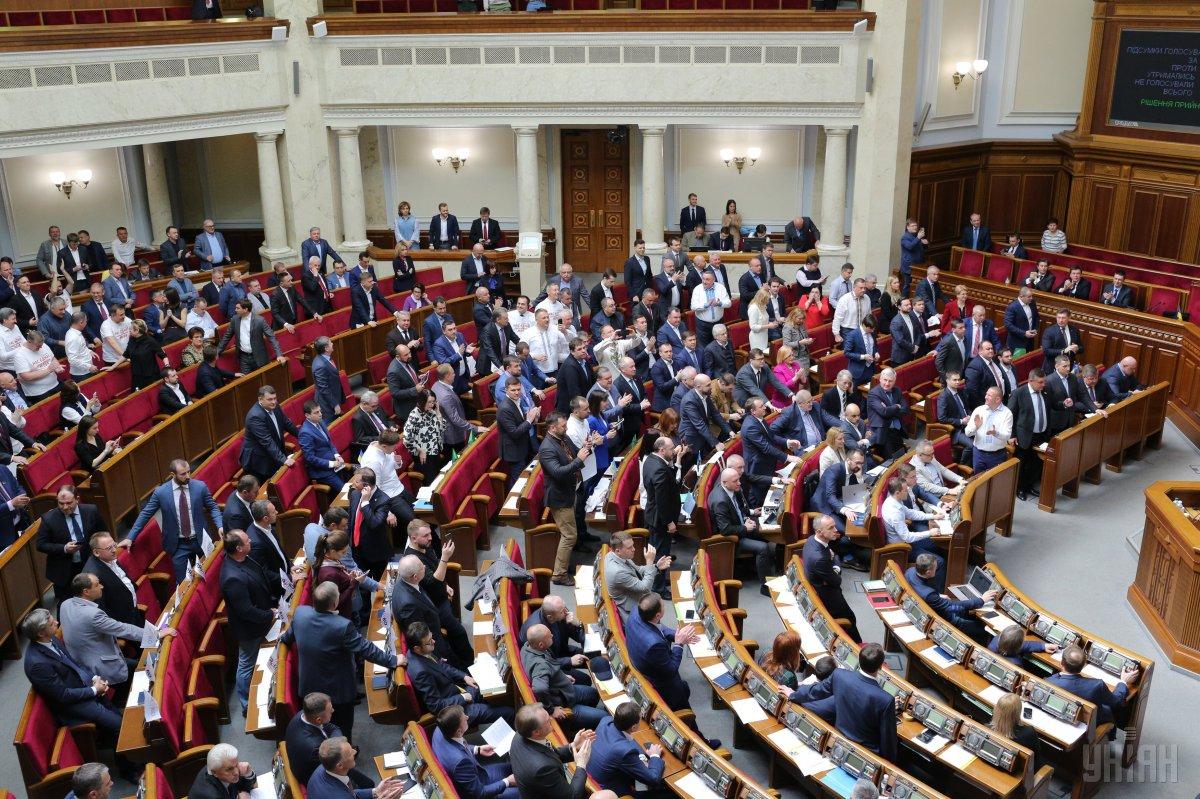 Photo from UNIAN
Ukrainian President-elect Volodymyr Zelensky's team have commented on the withdrawal of the parliamentary faction of the People's Front political party from the coalition in the Verkhovna Rada, Ukraine's parliament.
"Today, one of the factions in the Verkhovna Rada decided to withdraw from the 'coalition.' But how can one get out of something that doesn't exist?" the team told journalists.
In fact, the coalition has ceased to exist three years ago when the factions of the Samopomich, Batkivshchyna, and Radical parties withdrew from it.
"Therefore, the current game in parliament is another evidence that the deputies are indifferent to the people who elected them. It's more important for them to extend their serene existence [in the parliament]," it added.
Read alsoPeople's Front faction pulling out of Ukraine Parliament coalition in bid to hinder snap elex
"However, we'd like to remind you that the country needs changes and deep reforms, which are required by the Ukrainian people. To this end, we need a capable parliament," the team summed up.
As UNIAN reported, on May 17, leader of the People's Front faction Maksym Burbak announced the faction's withdrawal from the coalition. He said, "People's Front calls on factions of the statist ideology to immediately begin consultations on the preparation of a new coalition agreement with the new action plan."
Chairman of the Verkhovna Rada of Ukraine Andriy Parubiy has announced there is no more coalition in the current parliament.