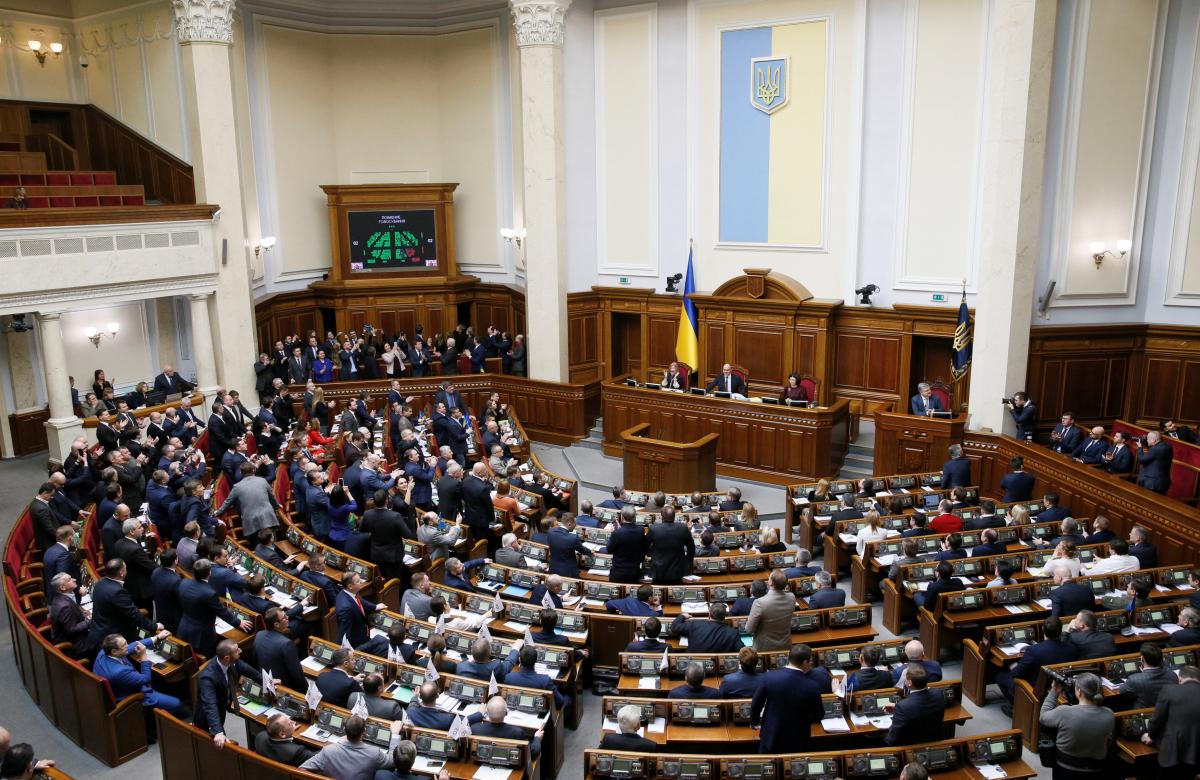 REUTERS
The Petro Poroshenko Bloc and People's Front parliamentary factions say they accept Ukrainian President Volodymyr Zelensky's decision to dissolve the Verkhovna Rada, Ukraine's parliament.
According to First Deputy Chairman of the Petro Poroshenko Bloc parliamentary faction Ihor Kononenko, this is the president's right to disband the parliament.
"This is the right of the president, he took advantage of it, so we will prepare for the snap parliamentary elections," he said, according to the Ukrayinska Pravda online newspaper.
Read alsoZelensky takes command of Ukraine' Armed Forces
When asked whether he was going to run for another term as MP, Kononenko said: "I don't know, I'll see whether to run."
Answering a question whether the parliament was going to object with such a decision, Kononenko said: "Why? Let's live in a law-abiding state."
In turn, member of the People's Front parliamentary faction Ihor Kotvitsky said his attitude toward the dissolution of the Verkhovna Rada was "normal."
"The attitude is normal. We've got no options – we will run for [parliamentary] elections. That's for sure," he said.
Kotvitsky also added the party would be "rebranded," and the People's Front will run for parliament with a new name.
As UNIAN reported earlier, newly elected President Volodymyr Zelensky announced the Verkhovna Rada, Ukraine's parliament, would be disbanded and gave the lawmakers two months.