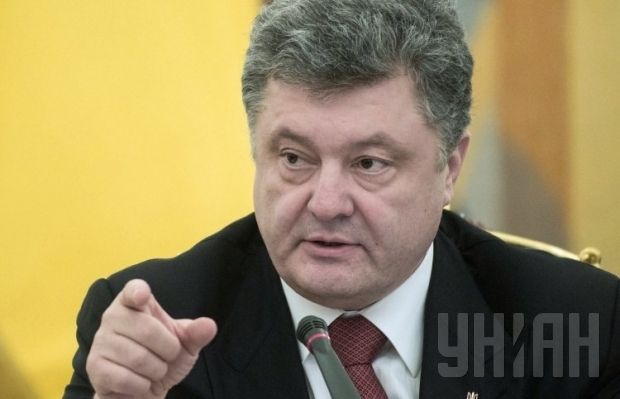 Poroshenko accuses Russia of violation of the truce / Photo from UNIAN
"The truth is that the agreement doesn't work," Poroshenko told in an interview to Germany's Bild newspaper on the eve of his visit to Berlin.
The accords signed in Minsk have become "hope rather than reality for us," Deutsche Welle quoted Poroshenko as saying.
"More than 60 firing attacks by the Russian side are registered every day – all in all the truce has been violated 1,100 times," the Ukrainian president said.
According to him, Ukraine has implemented "every single provision of the Minsk agreements" and the implementation was immediate.
At the same time, monitors from the Organization for Security and Co-operation in Europe don't have enough access to fully control the process of the withdrawal of heavy weapons, the president said.
Poroshenko also called on the international community to react to violations of the Minsk accords by toughening sanctions. "Further sanctions could be introduced. Anyway, the current sanctions should be prolonged until the end of the year," he said.
What is more, Poroshenko urged to boycott the 2018 FIFA World Cup to be hosted by Russia.
"As long as the Russian troops are in Ukraine's territory, I see as it's hardly thinkable that Russia should host the World Cup," he said.
On March 15, Poroshenko started his two-day working visit to Germany, where he is to meet with German President Joachim Gauck, Chancellor Angela Merkel and the chairman of the Bundestag.