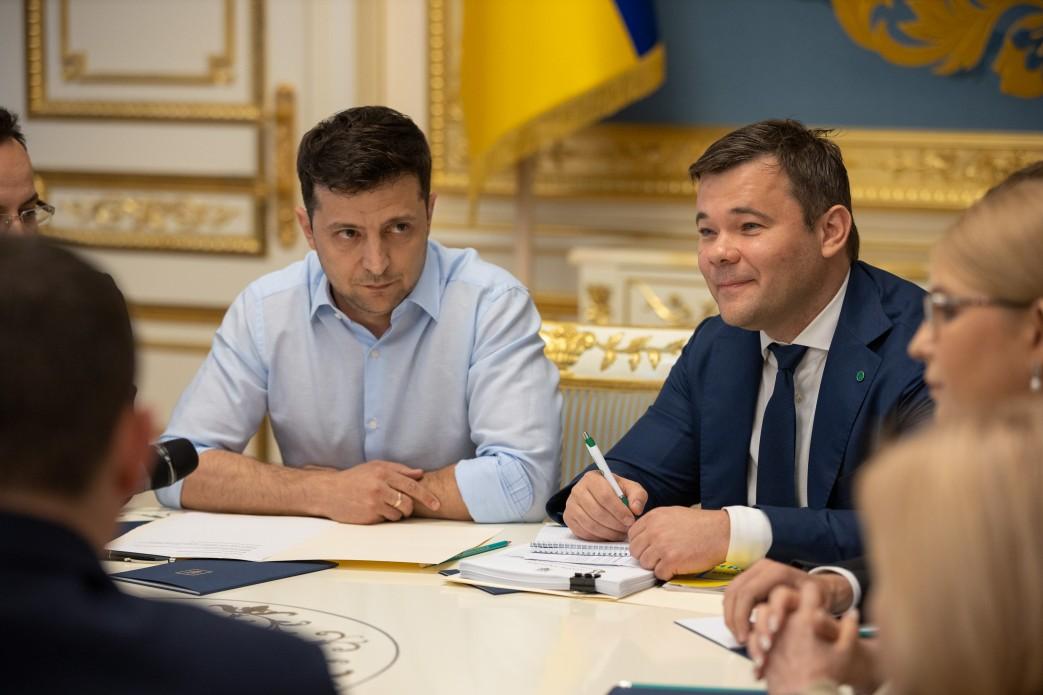 president.gov.ua
Ukrainian President Volodymyr Zelensky has named the main argument for dissolving the Verkhovna Rada, Ukraine's parliament.
Read alsoZelensky, faction leaders agree on Ukraine's parliament dissolution
"The main argument for dissolving the Verkhovna Rada is an extremely low trust of Ukrainian citizens in this institution – 4%. This is an assessment of the work of the parliament and the most important argument for terminating its powers. As guarantor of the Constitution, I am obliged to guarantee the rights of Ukrainian citizens. The legal basis for dissolution is that there has been no coalition since 2016," Zelensky said during a meeting with the leadership of the Verkhovna Rada, parliamentary factions and groups in the Presidential Administration of Ukraine, according to the president's press service.
During the meeting, the participants of the meeting also discussed the date of holding early elections. It will depend on the date of the president issuing a decree dissolving parliament.
They also discussed convening an extraordinary session of the Verkhovna Rada with a view to approve the amendments to the current electoral legislation, in particular the abolition of the majority system and the reduction of the electoral threshold to 3%.
In addition, the parties raised the issue of the release of Ukrainians from Russian captivity. Zelensky proposed to hold a separate conversation on the given issue with representatives of the previous president's team.