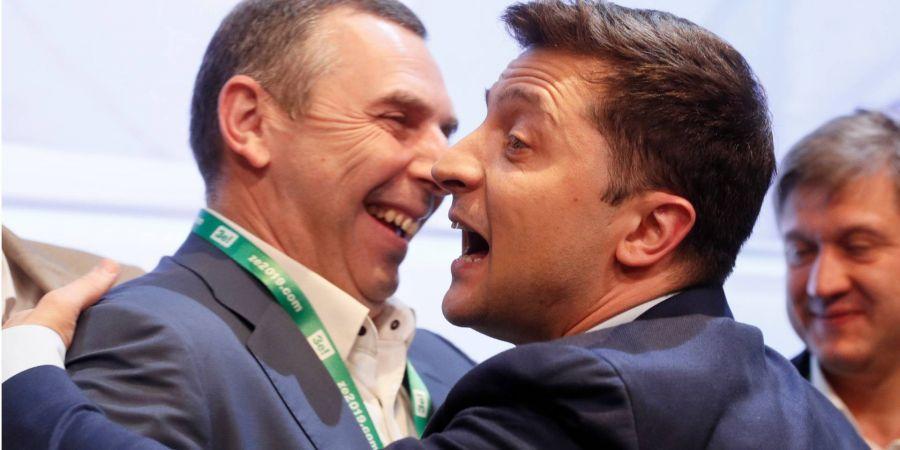 REUTERS
New Ukrainian President Volodymyr Zelensky has appointed Serhiy Shefir his chief assistant.
Respective order No. 305/2019 dated May 21 was posted on the presidential website.
"To appoint Serhiy Nakhmanovych Shefir as chief assistant to the president of Ukraine," the document says.
Read alsoZelensky's key strategist appointed president's envoy in parliament
UNIAN memo. Serhiy Shefir, born in 1964, graduated from Kryvy Rih Mining Institute (now it is Kryvy Rih National University). He is a scriptwriter, producer, co-founder and a former shareholder of Studio Kvartal-95.
Studio Kvartal-95 is a television entertainment production company, operating in Ukraine since 2003.
Zelensky owns 99.99% of corporate rights of Studio Kvartal-95 LLC, Zelensky's wife Olena Zelenska holds another 0.01%, according to Zelensky's property declaration for 2018, published on the National Agency on Corruption Prevention's website.
According to the declaration, Zelensky co-owns (25%) a 254.5-square-meter flat in Kyiv together with his business partners Borys Shefir (50%) and Serhiy Shefir (25%) from January 2007. He also co-owns (50% by 50%) a 198.6-square-meter flat in Kyiv together with Serhiy Shefir (owned since September 2009). What is more, Olena Zelenska co-owns (50% by 50%) with Serhiy Shefir a 305.9-square-meter non-residential building in Kyiv (from September 2017).