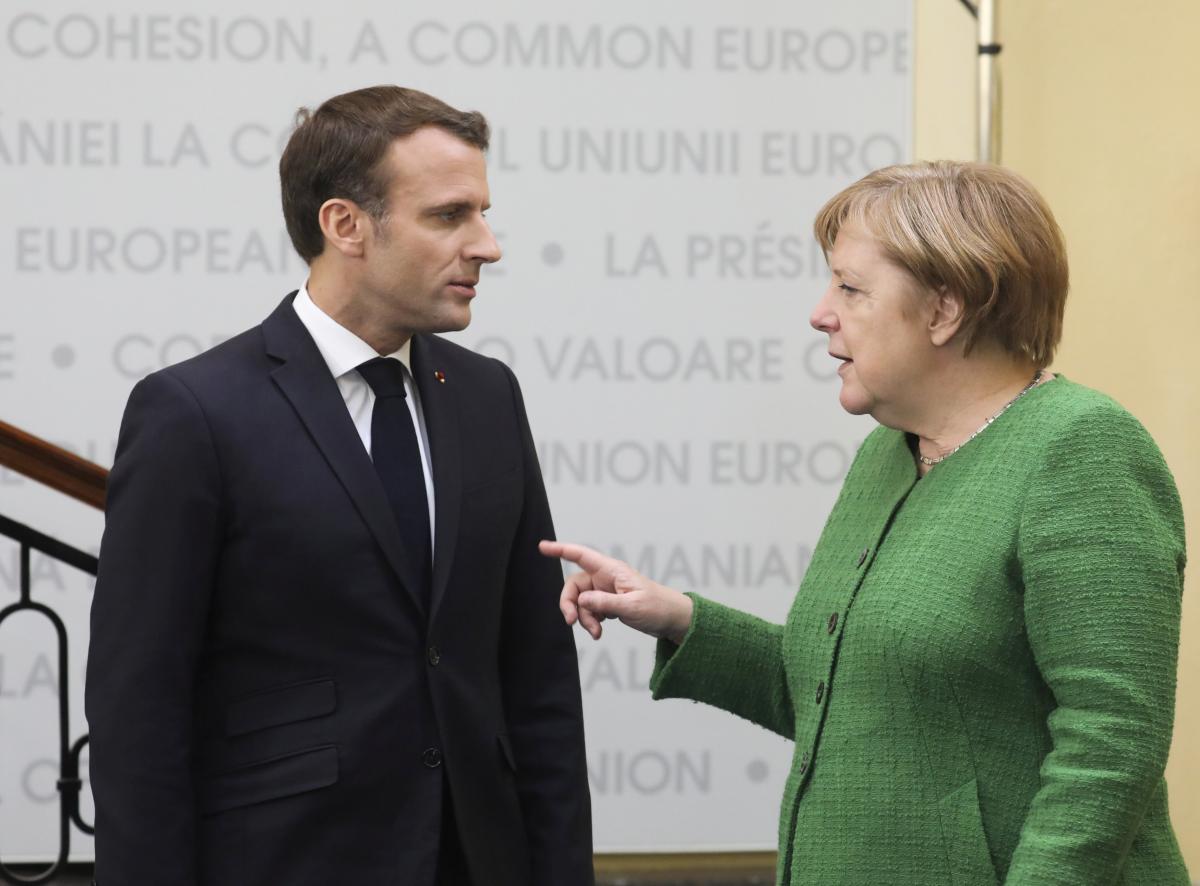 REUTERS
German Chancellor Angela Merkel and French President Emmanuel Macron held a joint telephone conversation with Russian President Vladimir Putin on Tuesday, May 21.
This was announced by representative of the German government Steffen Seibert, according to Deutsche Welle's Ukrainian service.
The politicians discussed how to contribute to the implementation of the Minsk agreements after the election of new President of Ukraine Volodymyr Zelensky.
Read alsoMerkel: Ukraine to remain the focus of EU and German policy
Merkel and Macron again criticized Putin's recent decrees to grant Russian citizenship to Ukrainians, Seibert said.
Other topics discussed by the leaders of the three states are situations around Syria and Iran.
The Kremlin, in turn, reported that the parties had discussed the "internal crisis" in Ukraine and the change of government in Kyiv and unanimously agreed there was a lack of alternatives to the 2015 Minsk Package of Measures as the foundation of a peaceful settlement.
According to the Kremlin's official website, the president of Russia again emphasized the need to "prioritize" the entry into force of the law on the special status of certain areas in Donetsk and Luhansk regions, along with amnesty, the withdrawal of forces and equipment to the earlier agreed positions along the contact line in eastern Ukraine. Putin also mentioned steps needed to be taken to start direct dialogue between Kyiv and Donetsk and Luhansk regions. In addition, Putin "drew attention" to the "discriminatory" law adopted by Ukraine's parliament making Ukrainian the state language, saying he did not understand why certain countries refused to discuss the Ukrainian language issue at a recent UN Security Council meeting.