Yatseniuk suggests calling in German experts to help with quality of Ukrainian roads
The Cabinet of Ministers of Ukraine is ready to call in German specialists to study the quality of Ukrainian roads and road maintenance programs, Ukrainian Prime Minister Arseniy Yatseniuk said on Monday at a meeting of the Government Commission for Emergency Situations.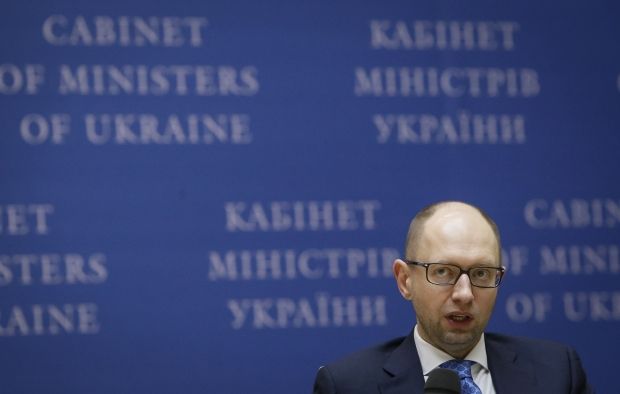 REUTERS
Yatseniuk said that foreign specialists would be able to objectively evaluate the progress of work and the amount it should cost.
"They [the invited experts] will show us how to build roads in the best way and [how to] use resources efficiently," Yatseniuk said, adding that the government is ready to take the appropriate actions.
According to the government, at this stage it will be cheaper to attract foreign experts than allocate billions to a process that is not properly monitored.
Earlier, Yatseniuk instructed the State Highway Agency of Ukraine (Ukravtodor) to distribute without delay UAH 1 billion allocated by the government for road repairs. The order was issued as part of a set of measures aimed at improving the quality of Ukrainian roads, traffic safety and preventing major traffic accidents.
As UNIAN reported earlier, on Monday, March 16, a major traffic accident occurred at about 0700 in Poltava region. Seven people were reported killed and nine hospitalized with injuries of varying severity as a result of the collision between a truck and a minibus.
As was discovered later, neither vehicle had the necessary permits and should not have been being used for the transportation of goods or passengers.
If you see a spelling error on our site, select it and press Ctrl+Enter