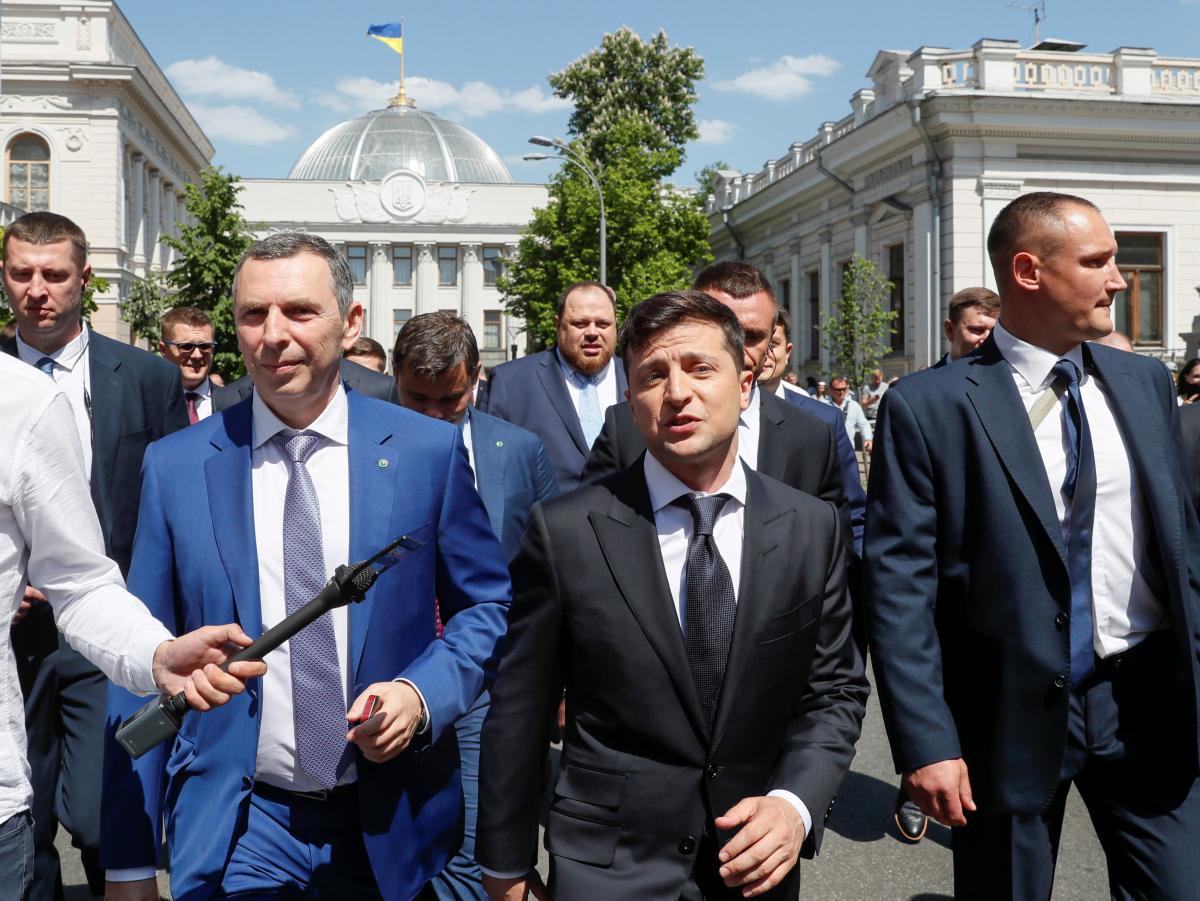 REUTERS
An electronic petition pressing for the resignation of newly elected President Volodymyr Zelensky gathered the necessary 25,000 signatures with the first day within 92 days given.
Petition No. 22/053360-ep was created by Maksym Bezruk on May 22, 2019, according to the e-petition section of the Ukrainian President's official online representative office.
So far, the number of gathered signatures has exceeded 33,000.
The status of the petition now is "pending consideration," yet gathering signatures will continue for 91 more days.
The author of the petition says that the majority of the votes cast for Zelensky during the recent presidential election were of "protest nature" and the incumbent president "does not enjoy the support of 73% of voters."
Read alsoZelensky denies possibility of talks with Russia (Video)
"Your figure does not unite most of Ukrainians at all. You managed to consolidate the protest without giving concrete promises and political guidelines, but now, after election and inauguration, you cannot but have a concrete course. And your very first statements and actions disappoint your voters, break this temporary, situational consolidation of people," the text of the petition says.
"The situation is becoming unacceptable when a 'servant of the people' does not have moral obligations to his people, which were formed during the electoral process. Therefore, we, the people of Ukraine, demand you immediately step down from the post of President of Ukraine," it said.
UNIAN memo. Zelensky won the presidential election in the second round on April 21, 2019; his rival was the then president Petro Poroshenko, who was running for another term. Some 73.22% of Ukrainians cast their votes for Zelensky, while Poroshenko was backed by 24.45% of voters.