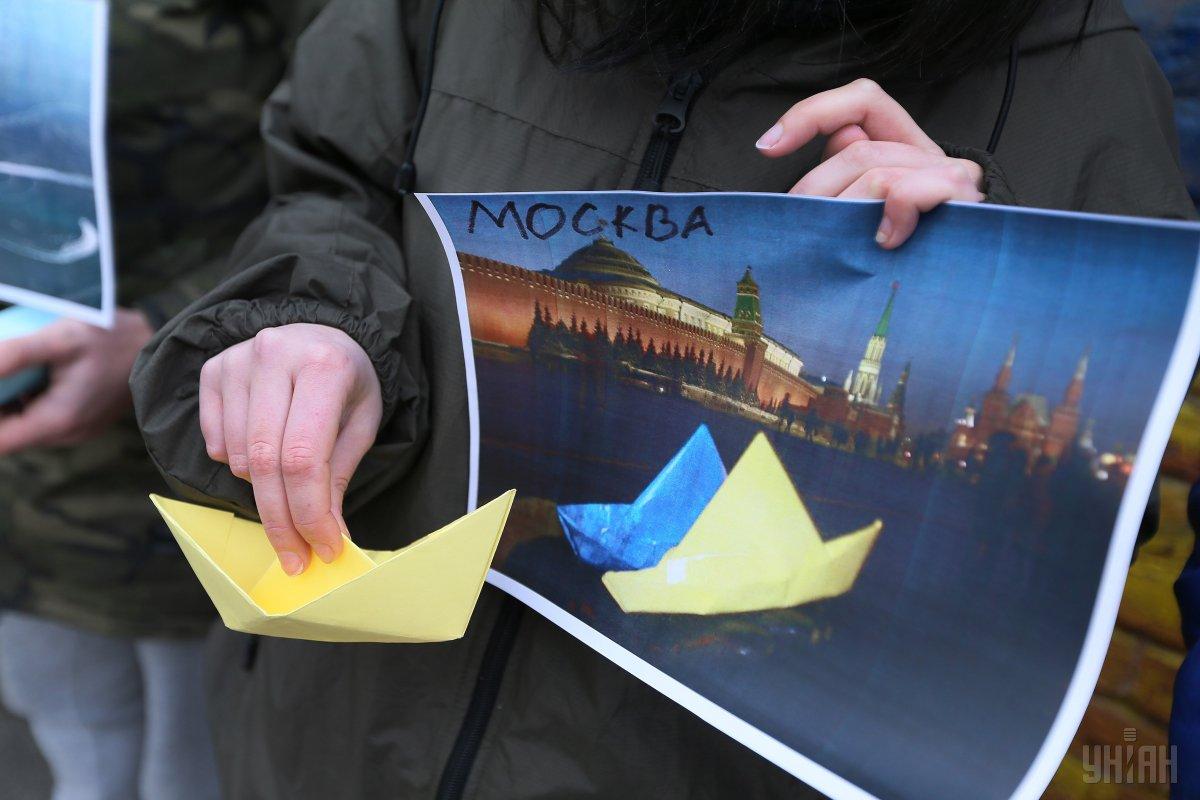 Photo from UNIAN
Ruslan Balbek, a member of Russia's State Duma who was illegally elected as a representative of Russia-occupied Crimea, says that the decision of the International Tribunal for the Law of the Sea (ITLOS) to release 24 captured Ukrainian sailors means nothing to Russia.
"If a highly qualified judge of the International Tribunal has been entrapped in the papers and does not see anything except accusations against Russia, his words and sentences are not worth a penny for us," the Russian news agency RIA Novosti quoted Balbek as saying in a comment to Russia's RT.
It says that Balbek was backed by Aleksandr Molokhov, the head of the working group on international legal issues under the permanent "Crimean Representative Office" under the President of Russia.
Read alsoITLOS obliges Russia to release 24 Ukrainian sailors
According to him, the Tribunal in Hamburg does not have the right to demand that Russia release the Ukrainian navy sailors and return the ships detained in the Kerch Strait for violating the state border, so the decision is not necessary to be executed.
In turn, the chairman of the Federation Council's committee on constitutional legislation and state construction, Andrey Klishas, said that the International Tribunal's decision over the Kerch Strait incident is not within the jurisdiction of this court and cannot be recognized.
On May 25, 2019, ITLOS ruled that Russia shall immediately release three Ukrainian naval vessels Berdyansk, Nikopol and Yany Kapu, which were detained in the Kerch Strait in November 2018, and return them to the custody of Ukraine.
What is more, 24 detained Ukrainian servicemen should be freed and allowed to return to Ukraine.
"Having examined the measures requested by Ukraine, the Tribunal considers it appropriate under the circumstances of the present case to prescribe provisional measures requiring the Russian Federation to release the three Ukrainian naval vessels and the 24 detained Ukrainian servicemen and to allow them to return to Ukraine in order to preserve the rights claimed by Ukraine. The Tribunal does not consider it necessary to require the Russian Federation to suspend criminal proceedings against the 24 detained Ukrainian servicemen and refrain from initiating new proceedings. However, the Tribunal considers it appropriate to order both Parties to refrain from taking any action which might aggravate or extend the dispute submitted to the Annex VII arbitral tribunal," ITLOS said in its ruling on a request filed by Ukraine on April 16, 2019, for the prescription of provisional measures.