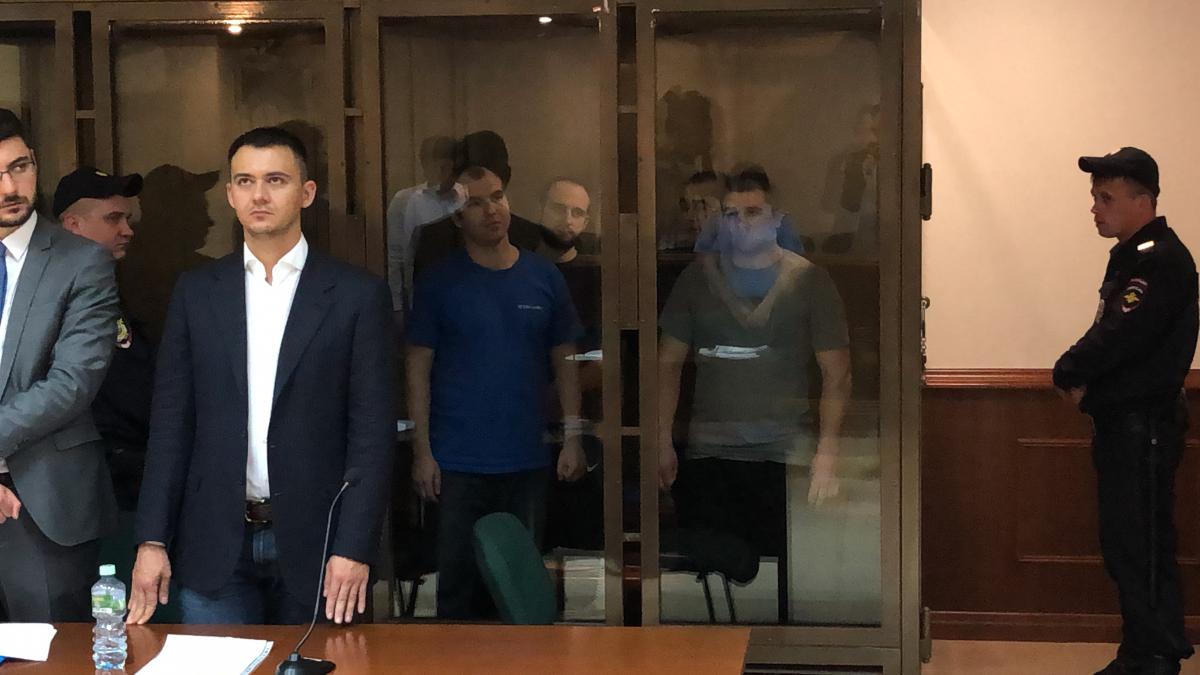 Photo from Roman Tsymbaliuk
A Moscow court has extended the term of detention of 24 captive Ukrainian sailors until the end of July.
"Moscow City Court has considered appeals from lawyers of the fifth and sixth groups of four Ukrainian prisoners of war today," coordinator of a group of lawyers for the sailors Nikolay Polozov wrote on Facebook on May 27.
Lefortovsky District Court rulings extending the terms of the sailors' detention until the end of July were left unchanged, the defense's claims were not satisfied.
"Thus, as of now, Moscow City Court has dismissed appeals regarding all the 24 captive Ukrainian sailors," Polozov wrote.
Read alsoITLOS obliges Russia to release 24 Ukrainian sailors
He also noted that the deadline for reporting by the Russian authorities to the International Tribunal for the Law of the Sea on the implementation of its decision on the release of the sailors expires on June 25.
As was reported, Moscow City Court on May 20 and May 22 ruled that the extension of the detention of 16 Ukrainian sailors (the first four groups of four) was legitimate.
As UNIAN reported, three Ukrainian vessels were captured on November 25, 2018, by Russian forces at sea near the Kerch Strait, which is the only outlet to the Sea of Azov and controls access to two major Ukrainian ports. Two Ukrainian artillery boats and a tugboat were heading from Odesa on the Black Sea to Mariupol on the Sea of Azov. Twenty-four sailors were detained.