PACE says no 'civil war' in Ukraine, but Russian involvement
Russia is heavily involved in the conflict in the Donbas, rapporteur of the Parliamentary Assembly of the Council of Europe on the political consequences of the conflict in eastern Ukraine Kristýna Zelienkova said on Tuesday.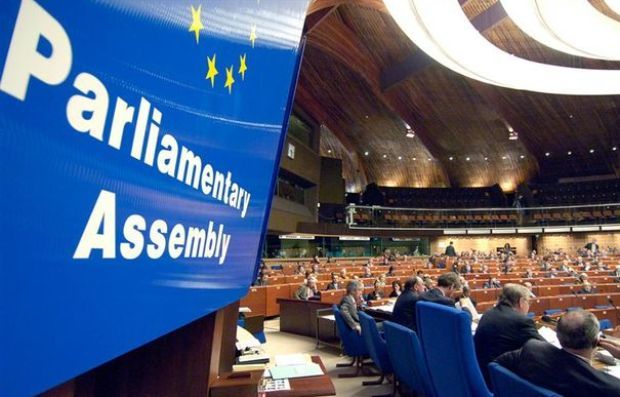 No civil war in Ukraine, says PACE rapporteur
"It is absolutely clear that there is no civil war in the eastern regions of Ukraine. [There are] no religious or ethnic reasons for the conflict, as in other parts of the world," according to the information note prepared based on the results of her visit to Ukraine on February 15-18, 2015, Ukrainian newspaper Zerkalo Nedely has reported.
Zelienkova stressed that a number of people she spoke with said they believed there was a war going on between Russia and Ukraine.
"Russia's participation is not limited to the supply of heavy weapons and fighters (on a "voluntary" basis or with help of those deemed as laid-off or gone on vacation, or in the form of a regular army), but is also represented in the command structure and political decision-making process," Zelienkova said in her report.
She said Russia's involvement also takes the form of an extensive information or propaganda war that is no less dangerous than a conventional one, as it prevents reconciliation and confidence building.
"The Ukrainian media are not present in the Donbas, and Russian propaganda claims neo-Nazis are fighting with peaceful people," the document reads.
Zelienkova says she plans to prepare a draft report to be considered by the Committee on Political Affairs and Democracy in May-June, after which it may be put forward for voting at PACE.
If you see a spelling error on our site, select it and press Ctrl+Enter